Re-Validation - Carriage of Dangerous Goods by Ocean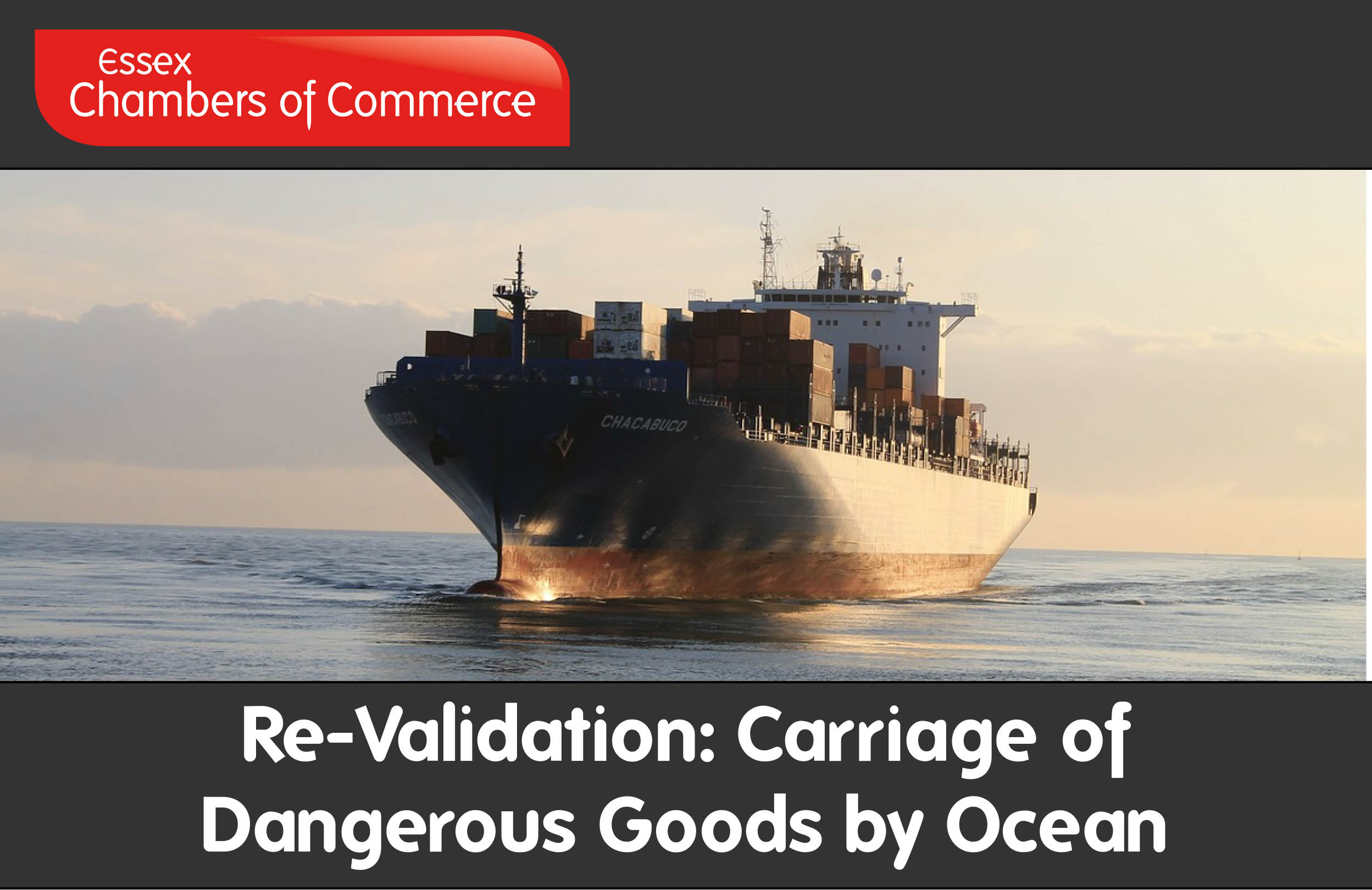 Delegates who have attended the Carriage of Dangerous Goods by Ocean course should undertake a Dangerous Goods by Ocean(Re-validation) training within two years of the original course. If this period is exceeded, it is recommended that delegates must repeat the original three-day course.

The Carriage of Dangerous Goods by Ocean (Re-validation) 2-day course provides delegates with the skills and knowledge required to handle and prepare shipments of dangerous goods for transport by air. Students will have the confidence to transfer the knowledge into the work environment.

By the end of the course learners will be able to confidently use the regulations to:
Correctly prepare a consignment of dangerous goods for ocean transportation

Validate whether a consignment has been correctly prepared for sea transportation

Adhere to practices and standards regarding the preparation and handling of goods for ocean transportation.
Our training encourages participation and ensure that the course is relevant, interesting and engaging.

Full details of course:
List their legal responsibilities

Locate information from all sections and appendices of the IMDG Regulations

Classify a consignment of DG and identify the precedence of hazards and the packing groups

Select a proper shipping name from the list of Dangerous Goods

Locate and identify information shown on the dangerous goods note

Select the correct packing instructions and the general packing requirements

Correctly mark and label a package in compliance with DG Regulations

Identify which dangerous goods must be segregated

Successful candidates receive a certificate of competence, valid for two years, after which they must re-validate their qualification.

Visit the Dangerous Goods event page to see current course dates.