Re-Validation - Carriage of Dangerous Goods by Air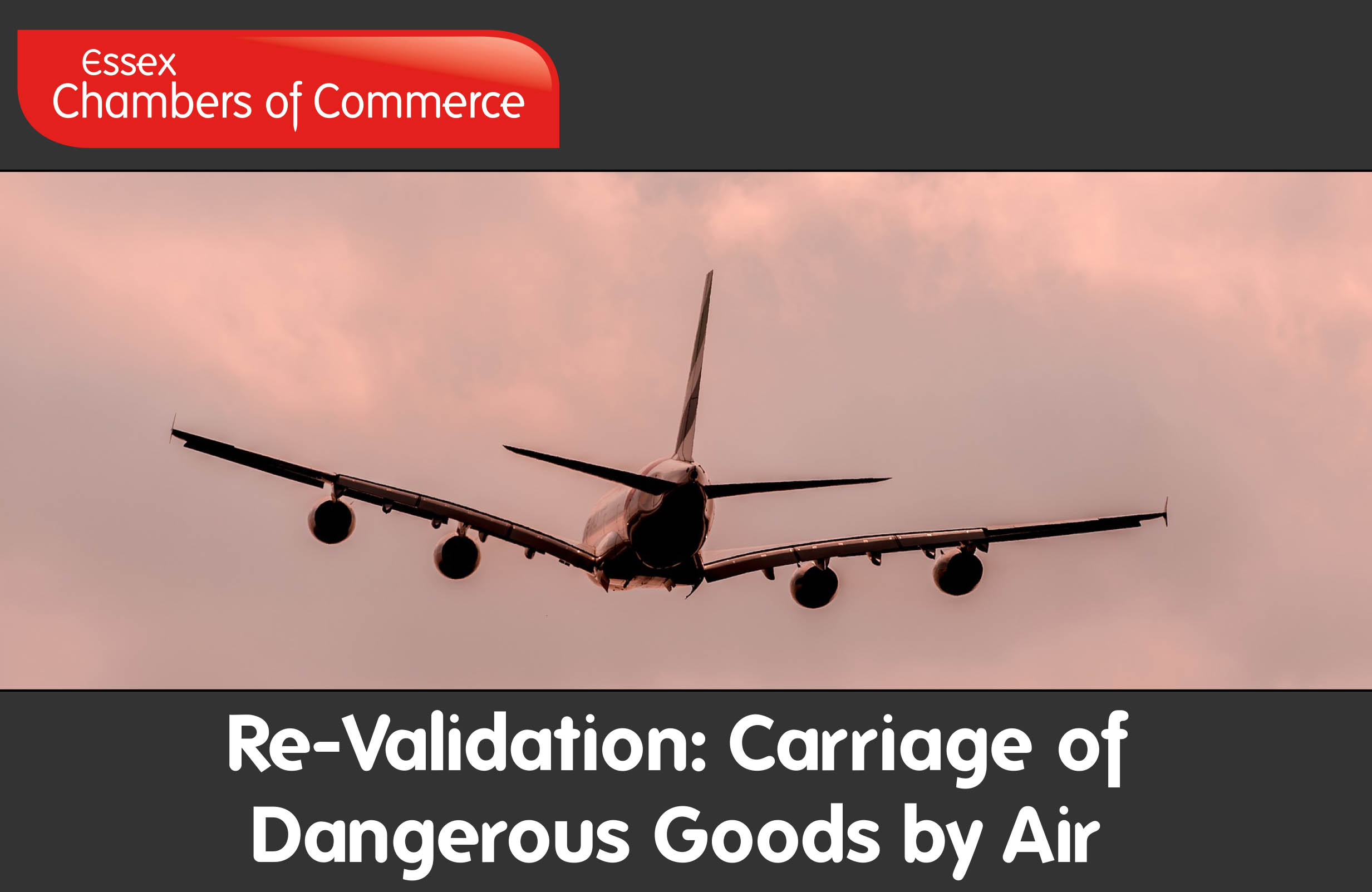 Delegates who have attended the Carriage of Dangerous Goods by Air course must undertake a Dangerous Goods by Air (Re-validation) training within two years of the original course. If this period is exceeded, delegates must repeat the original three-day course.

The Carriage of Dangerous Goods by Air (Re-validation) 2-day course provides delegates with the skills and knowledge required to handle and prepare shipments of dangerous goods for transport by air. Students will have the confidence to transfer the knowledge into the work environment.

By the end of the course learners will be able to confidently use the IATA DG Regulations to:
Correctly prepare a consignment of dangerous goods for air transportation

Validate whether a consignment has been correctly prepared for air transportation

Adhere to practices and standards regarding acceptance and responsibilities for the preparation and handling of goods for air transportation.
Our training encourages participation and ensure that the course is relevant, interesting and engaging.

Full details of course:
Overview of the Regulations (ICAO, IATA, ADR, IMDG)>

Using the Regulations

Look at incidents that have occured

State and Operator Variations

Classification, Proper shipping names and UN numbers

Packaging Instructions

Types of Packaging

Different DG items Packaged Together

Specification Marking

Marking and Labelling

Completion of the shipper's declaration for dangerous goods

Shipment Checking

Air Waybill completion

Emergency Procedures
The course is fully approved in the UK by the Civil Aviation Authority (CAA), and concludes with an examination. Successful candidates receive a certificate of competence, valid for two years. After which they must re-validate their qualification.
PLEASE NOTE: This is a fully regulated course which concludes with a regulated test, a pass must be achieved in order to receive official validation. The required pass mark is 80%.
Re-sits are available but it is advised that they should be taken within one month of the original course.
Visit the Dangerous Goods event page to see current course dates.