Rt Hon Priti Patel MP - Home Secretary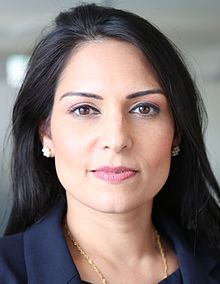 "I have had the great privilege of working closely with the Essex Chambers of Commerce since I was elected Member of Parliament for Witham in 2010. The Chambers have a fantastic reputation not only in Essex but nationally as great champions of business and enterprise.

The Chambers have supported campaigns to deliver new infrastructure for Essex and are always up to speed on the issues affecting local businesses. They provide sound information and advice on how businesses and enterprises can be helped. The policy updates, research and briefing from the Chambers are invaluable and I often use this when making representations to Government Ministers and when speaking in debates.

The Chambers have also been extremely proactive in supporting exporters and opening up new markets. Their services have helped businesses export hundreds of millions of pounds worth of goods and services, including to new and emerging markets.

As well as highlighting infrastructure and trade, the Chambers are also putting on the political agenda a wide range of issues where the Government needs to deliver for businesses, including, education and skills, the knowledge economy, digital infrastructure and investment in housing.

The Essex Chambers of Commerce are extremely committed to supporting businesses, they are an outstanding Chambers that lead, show initiative and are an example for others to follow."