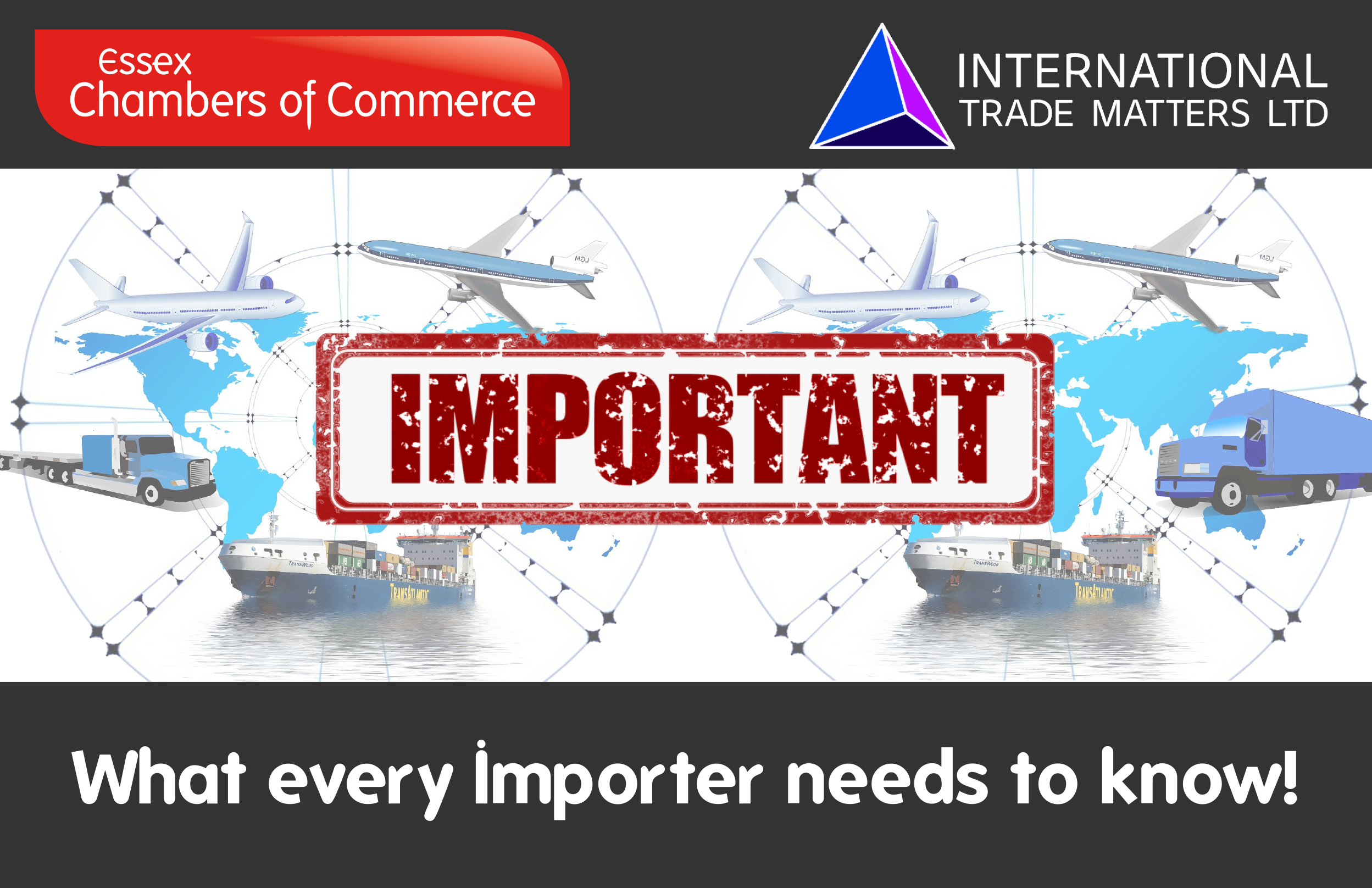 Full customs controls and checks commence on 1 January 2022 for goods entering GB from the EU - Make sure your business is ready!
Importing processes have changed since the UK's departure from the EU and the Government have been introducing these in Stages, giving businesses time to adjust.

From the 1st January 2022 full Import Customs Declarations will be mandatory and will no longer be delayed. Any Import declarations delayed before this time must still have a Supplementary declaration raised within 175 days of the import.

You can complete these declarations or use an agent BUT even if using an agent, the legal responsibility for accuracy of the information included falls to the importer. It is therefore vital that importers are aware of their procedural and financial obligations and have the records needed.

As an importer you need to review -
Do you have processes in place for import declarations?

If they are taken care of by your transporters, have you verified that they have taken place correctly and ensured the right duty and VAT charges have been made?

Are you familiar with Postponed VAT Accounting and have you viewed your online statement? Some transporters are assuming importers are using this scheme but traders may be unaware.

Join us at this virtual awareness event where our experts will explain the issues that you need to understand and how to deal with them.

Date: Thursday 20th January 2022 10.00am - 11.00am
Cost to attend: £15 + VAT Members and £25 + VAT Non-Members
Held virtually on the Zoom platform

There will also be time to answer your questions on these topics.

What attendees from previous events had to say

"Just wanted to say. I've previously joined official calls on importing. Unfortunately they can sometimes turn out to be acronym-ridden and unhelpful. This past hour with Frances gave us so much more. Very much appreciated, please pass on my thanks." Simon Cook, Managing Director of Airbench

Please note: This event will not be recorded and any material will only be circulated to those that attend.