This virtual half day course will provide you with an understanding of Exporting.
Join us for an insight into the essential documents and processes businesses need to consider before starting their export journey.

By the end of the course attendees will be able to:
Understand the basic requirements for successful exporting

Understand sales contract/purchase order details and requirements of a Commercial Invoice




Understand

Incoterms; who pays for freight and who takes the risk

Consider packing, marking and labelling requirements, including the new UKCA

Have an awareness of compliance issues around exporting

Understand the UK trade tariff and who is responsible for commodity codes at export

Consider the different Customs Procedure Codes at export

Have an awareness

of Export Control Licences, Sanctions and Embargoes

Consider UK Trade Agreements and Preference Documents

Have an awareness

of dealing with Customs Intermediaries / Freight Agents / Express Fast Parcel Operators

Understand the importance of adequate Proof of export

Date: Thursday 1st September 2022 9.30am to 12.30pm


Cost to attend: Members £150.00 + VAT and Non-Members £195.00 + VAT
Previous attendees feedback:
"I found the trainer extremely knowledgeable, her delivery was very good and on point. She was able to answer all questions, which confirmed to me that she was very experienced.
​​​​​​​
I enjoyed it and found it very useful and relatable."
---
"Many thanks for taking the time to put on the training session. It was very informative and gave an understandable insight into what is a complicated topic. The trainer was extremely knowledgeable."
---
"I found the course very helpful and extremely informative; the delivery of the course was excellent."
Please note: This event will not be recorded and any material will only be circulated to those that attend.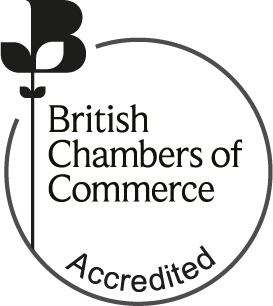 British Chambers of Commerce Accredited Course:
The British Chambers of Commerce has ten nationally accredited international trade courses that give essential skills that are invaluable to small and large businesses alike.
At the end of the course there will be a short assessment paper to complete which results in a BCC Certificate with a Pass or Merit achievement worth 1 credit. Achieve 6 credits to receive the BCC Foundation Award in International Trade.

Learn More