Events
Virtual Tariff Classification
Thursday 22nd September 2022
9:30am - 12:30pm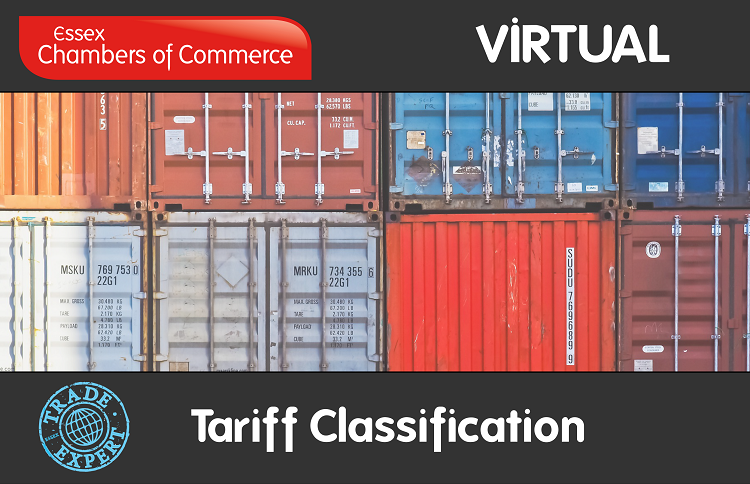 This virtual half day course will provide you with an understanding of Tariff Classification.

Join us for an overview on how to build the commodity code and how to classify your goods.
By the end of the course attendees will have an understanding of:
Harmonised System 2022 – what are the changes and how they may impact you

HS Sections, Chapters, Sub-Chapters – what is the HS structure

Tariff Classification – where to find the essential General Rules of Interpretation (GIRs)

Incomplete or unfinished goods – how to classify these

Unassembled or disassembled goods – how to classify these

Packaging and cases – when are these classified separately

Accessories and parts – how to classify these

UK Global Tariff – how to use and understand

Tariff Remedies – what is Anti-Dumping Duty, Countervailing Duty, Retaliatory measures

Advance Tariff Ruling – how to apply and when would this be helpful

Explanatory Notes and Guidance – how these can aid your tariff classification

Tariff Strategy and Checklists – what information is needed for successful classification

Date: Thursday 22nd September 2022 9.30am to 12.30pm
Cost to attend: Members £150.00 + VAT and Non-Members £195.00 + VAT
Please note: This event will not be recorded and any material will only be circulated to those that attend.

REMEMBER

compliance is not a choice, it's a necessity
Join us to ensure you are prepared for the challenges ahead.

If you would like to attend this event, please complete the online booking form below:



All event bookings need to be made and paid online only unless we have agreed alternative arrangements with you in advance of the event. If you have any queries, please contact our Accounts Manager Rachael Hogg on 01206 363721.