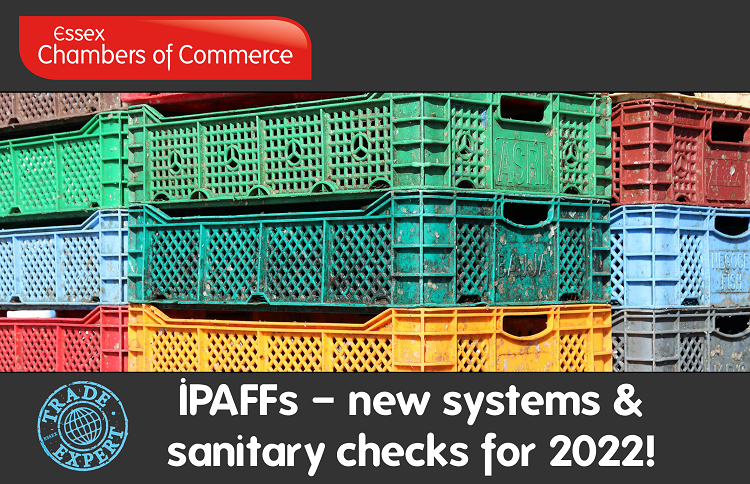 If you are an importer of 'Products of Animal Origin (POAO)', 'animal by-products (ABP)' or 'high-risk food and feed not of animal origin (HRFNAO)' from the EU or EEA, the new border control changes in 2022 are going to affect you.

Join us for a walkthrough of these changes and what your business needs to do. During this 1-hour webinar, we will cover:
The changes from 1st January 2022 of pre-notification of agri-food imports from the EU for:

Products of Animal Origin (POAO)

Animal By Products (ABP)

High Risk Foods Not of Animal Origin (HRFNAO)

How to register and use the IPAFF system for pre-notification

Time-line for pre-notifications

Importance of the Responsible Person

Information needed for an application

Which product types can be grouped

Building your address book

How to declare IMP reference numbers on your import customs declaration
We will also touch on phased changes from 1st July 2022:
Easement end for Prohibited and Restricted Goods (P&R)

Composite Products

Products under Safeguard Measures

Plant & Plant Products

Export Health Certificates

Phytosanitary Certificates

Physical checks on Sanitary and Phytosanitary goods (SPS) at Border Control Posts (BCP)

Date: Friday 28th January 2022 10.00am to 11.00am


Cost to attend: Members £20.00 + VAT and Non-Members £40.00 + VAT
Please note: This event will not be recorded and any material will only be circulated to those that attend.