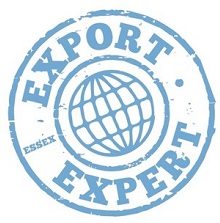 These shortened virtual half day training sessions are not designed to replace our premium British Chamber of Commerce Accredited training courses but will bridge the gap until our physical training can once again commence.

Please note all physical courses up until 31st August have been postponed, you are able to book on to any courses after this date. (This will be reviewed in line with the Government guidelines)



GOVERNMENT FUNDING FOR THIS COURSE IS AVAILABLE THROUGH
THE CUSTOMS GRANT SCHEMES
Preparing for the Transition
On the 31st December the Transition period will end. Customs processes will be required for all EU trade. If you have only imported from the EU you will need to understand the processes you will need to follow in order to import your goods successfully.
The purpose of the course :
Whether you import components for manufacture, purchase finished products to onward sell, or offer a repair / upgrade service, this course provides an overview of the trail of the actions required so you can become an Expert Importer. Completing Customs Declarations for imports can be one of the biggest challenges, join us to understand what information is needed to be able to complete one successfully – whether you are considering doing this yourself – or using a Customs Intermediary / Freight Agent / Customs Broker. We will also discuss the rules and intricacies of goods crossing borders and how retaining an audit trail is vital evidence for import customs compliance and make you aware of the changes on the horizon in 2021 – including Exiting the transition period and the Customs Declaration Service and what will this mean for your imports.

Benefits for your organisation :
This course will deliver an overview of the documents used during the stages of an Import process, and what details are needed for the completion of a Customs Declaration for Import. Knowing the terminology and your obligations as an Importer will ensure you benefit from smooth import customs clearance and ensure success in International Trade. Understand your obligations for declaring your Imports to HMRC, to ensure you will pass a Customs Compliance Audit.

Who is this course for ?
Those personnel involved with Imports, whether in Departments of Accounts, Purchasing, or Shipping Departments. It also benefits Managers of Departments responsible for Company Policies, Practices, Administration, and Compliance. This course is suitable as a start up for beginners, as well as a refresher course for those more experienced importers.

Topics Covered :
Overview of International Trade focusing on Imports

The Import Process – Overview of requirements for a successful import including:

Tariff Classification (Commodity Codes)

Valuation

Origin

Customs Regimes – permanent import, temporary import, re-import (CPCs)

Payment of Duty & Import VAT

Customs Declaration for Import – what does it look like and why is the detail important?

What lies ahead for your imports in 2021

Exiting the transition period

Customs Declaration Service (CDS)
Date: Monday 10th August 2020 9.15am to 12.45pm
Cost to attend: Members £150.00 + VAT and Non-Members £175.00 + VAT
Agenda
9.15: Registration
9.30: Start
10.25: Break
10.30: Re-start
11.25: Break
11.30: Re-start
12.30: Q&As
12.45: Training ends

By the end of the course, delegates will be able to :
Trade Internationally with more Confidence and Awareness.

Communicate meaningfully with Suppliers, Carriers and Freight Forwarders/Clearing Agents.

Understand the Overall Procedures, Practices and Terminology common in International Transactions.

Understand your Customs Declarations for your Imports to ensure you will pass a Customs Compliance Audit.

Be aware of the changes on the horizon in 2021 –

Exiting the transition period

Customs Declaration Service – what will this mean for your Imports?