This virtual half day course will provide you with an understanding of Customs procedures.
Join us for an overview of the Customs procedures and documentation involved in exporting and importing that businesses must be aware of.

By the end of the course attendees will be able to:
Have an understanding of customs procedures and the UK trade tariff
Understand Export

Customs Declarations

Understand Import Customs Declarations and when a transit declaration is required

Understand calculating the duty and import VAT due at the import customs border

Understand the importance of declaring the correct values

Understand the importance of Incoterms – who will pay the freight and who will take the risk

Have an awareness of duty deferment accounts and postponed import VAT accounting

Understand how to instruct your Customs Intermediary/Freight Agent, and amend a customs declaration

Prepare for the Customs Declaration Service (CDS)

Understand the importance of record keeping and compliance for exports and imports

Date: Tuesday 1st November 2022 9.30am to 12.30pm
Cost to attend: Members £150.00 + VAT and Non-Members £195.00 + VAT

Previous attendee feedback:

"I found it very interesting, a lot of information to take it but it helped a lot. The trainer was really nice, and was very clear.

Very beneficial and the slides will be helpful to keep going forward as well."
---
"Definitely found it very beneficial. Always learn something new. The trainer always delivers all the information perfectly and if always welcoming questions which is very helpful."
---
"I haven't had a course with yourselves yet that I did not enjoy or learn something new."

Please note: This event will not be recorded and any material will only be circulated to those that attend.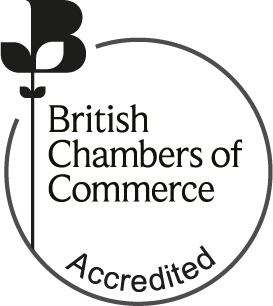 British Chambers of Commerce Accredited Course: The British Chambers of Commerce has ten nationally accredited international trade courses that give essential skills that are invaluable to small and large businesses alike.
At the end of the course there will be a short assessment paper to complete which results in a BCC Certificate with a Pass or Merit achievement worth 1 credit. Achieve 6 credits to receive the BCC Foundation Award in International Trade. Learn More