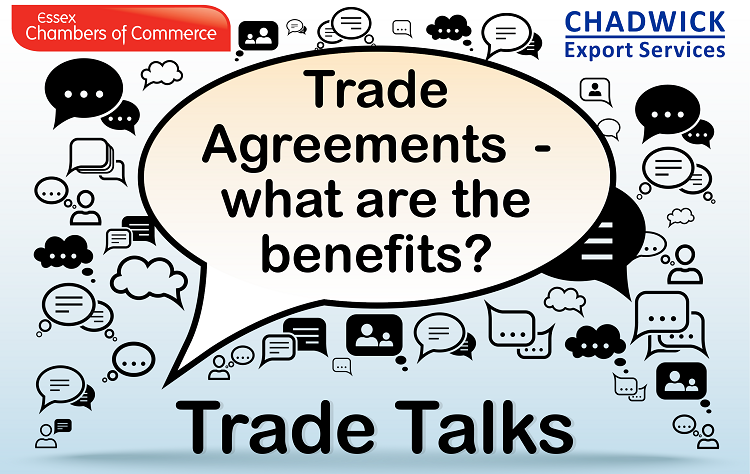 Trade Agreements, also known as Free Trade Agreements (FTAs), have been in the news since we left the EU and the UK started to negotiate their own terms - but what do these agreements actually mean to your business?

FTAs hold a set of rules for how countries treat each other when it comes to doing business together, such as importing and exporting goods or services and investing, and they can save your business money.

Join us for help navigating and utilising the new UK Trade Agreements. During this 1-hour webinar, we will cover:
Preference v Non-Preference Origin

What is a Free Trade Agreement (FTA)?

How has Brexit affected Trade Agreements?

Where can you find the new UK Trade Agreements?

Continuity Agreements

UK-Turkey Trade Agreement v EU-Turkey Customs Union

Focus on UK-EU Trade and Cooperation Agreement

Insufficient Production

Product Specific Rules of Origin

Cumulation

What is a Statement on Origin?

When do you need Suppliers Declarations?

Do you have Importer's Knowledge?

How to claim preferential duty rates

Other Preference Documents (UK EUR-1, 'Invoice Declarations')

Registered Exporter (REX)

Approved Exporter Status (AES)
Let us unravel the jargon and set you straight!
Date:

Wednesday 19th October 2022 10.00am to 11.00am
Cost to attend: Members £20.00 + VAT and Non-Members £40.00 + VAT
Please note: This event will not be recorded and any material will only be circulated to those that attend