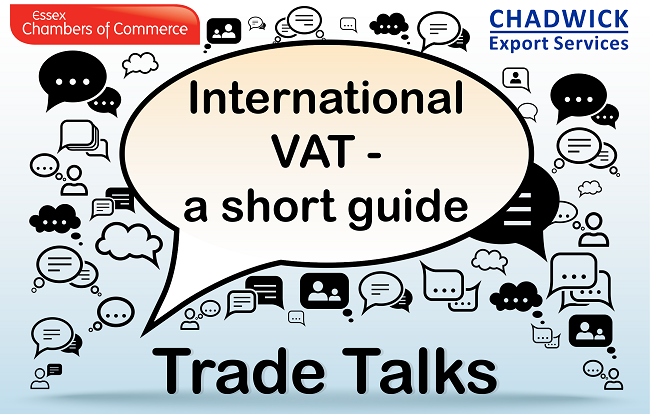 The issue of international VAT rules is hugely complicated, with so many countries having implemented their own VAT regimes. Even within the EU, there are significant differences in how VAT is operated so it is more critical than ever that the indirect tax consequences of international trade are understood.
With the nature of what you supply and your cross border supply chain affecting whether your services are liable to VAT in the UK, in another European Union country or outside the EU, you need to ensure that your VAT systems are operating correctly and compliantly and that you are meeting all your obligations in the most VAT-efficient manner.
Join us for a short guide to a complex topic. During this 1-hour webinar, we will cover:
What is the difference between Import VAT and Supply VAT?




International movements versus domestic movements

VAT number versus EORI number

New UK Integrated Tariff additional codes VATE VATR VATZ

Calculation of a VAT Value

Postponed Import VAT Accounting (PIVA) versus Duty Deferment Account (DDA)

Rules for reclaiming Import VAT

Intrinsic value £135 threshold

Business to Business (B2B) versus Business to Consumer (B2C)

EU's Import One Stop Shop (IOSS)

VAT registrations in other countries

What are the recent import VAT changes in France?

Incoterms – watch out for EXW and DDP!
Non-compliance is not an option – let us help you understand the complexities!
Date:

Thursday 29th September 2022 10.00am to 11.00am
Cost to attend: Members £20.00 + VAT and Non-Members £40.00 + VAT
Please note: This event will not be recorded and any material will only be circulated to those that attend