Events
Lower Thames Crossing Business Breakfast
Room 3.05, 2nd Floor, North Teaching Centre, University of Essex, Wivenhoe Park, Colchester, Essex CO4 3SQ
Tuesday 6th November 2018
7:30am - 9:45am
Find out more about the proposed Lower Thames Crossing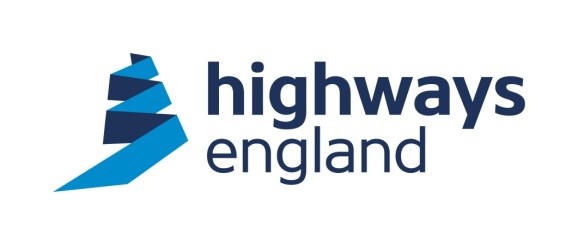 The Lower Thames Crossing is the proposed new road including a tunnel beneath the River Thames, connecting Kent, Thurrock and Essex. On the south side of the Thames, the new road will link the tunnel to the A2 and M2 in Kent. On the north side, it will link to the A13 in Thurrock and then junction 29 of the M25 in the London Borough of Havering.

It is part of the biggest investment in the UK's roads for a generation, and is the largest single roads investment project in the UK since the M25 was completed more than 30 years ago.

The areas the crossing will serve are already home to economic hubs and key UK ports but its impact has the potential to be of benefit to businesses across the whole of Essex and wider. Once completed it will provide alternative links to and from the south of the UK to other parts of the East of England, the Midlands and the North.
Essex Chambers of Commerce are working with Highways England to give businesses the opportunity to find out more about the scheme prior to it being submitted for a development consent order. The third of these breakfast briefings is on Tuesday 6 November 2018 in Colchester (Venue to be confirmed) and admission is FREE.

Agenda:
07.30 Registration and Breakfast Rolls
08.00 Presentation, Q&A and Discussion
09.45 Event CLOSE



Date: Tuesday 6 November 2018 7.30am to 9.45am (Tea, Coffee and Breakfast Rolls will be provided)
Venue: Room 3.05, 2nd Floor, North Teaching Centre, University of Essex, Wivenhoe Park, Colchester, Essex CO4 3SQ
Cost to attend: FREE OF CHARGE

Your Data
Details of attendees to any Essex Chambers events/training are stored by Essex Chambers of Commerce. We process your information under our legitimate interests in supporting Essex businesses. Your information will be used to administer your attendance at the event, process any payments due where applicable and to send you details of similar events and information offered by the Chamber of Commerce. We do not share your data with any third parties and your information is stored in the United Kingdom

You have the right to have your information corrected, restricted in use and to object to our use of your data however please note if you object to use of your data for your attendance at the event we may not be able to accommodate you at our event. You can find details of how long we keep personal data online as well as more information on how we handle your details at www.essexchambers.co.uk/privacy_policy

If you do not wish to receive further promotional communications from the Chambers please email: communications@essexchambers.co.uk or unsubscribe below.

Please note – if you do not receive confirmation 48 hours after booking your place, please contact the Events Team on 01268 503361.

ESSEX CHAMBERS OF COMMERCE RESERVE THE RIGHT TO REFUSE ADMISSION TO ALL OR PART OF ANY EVENT.

All event bookings need to be made and paid online only unless we have agreed alternative arrangements with you in advance of the event. If you have any queries, please contact our Accounts Manager Rachael Hogg on 01206 363721.

If you would like to attend this event, please complete the online booking form below:
If you would like to attend this event, please complete the online booking form below:


Tweet about your attendance