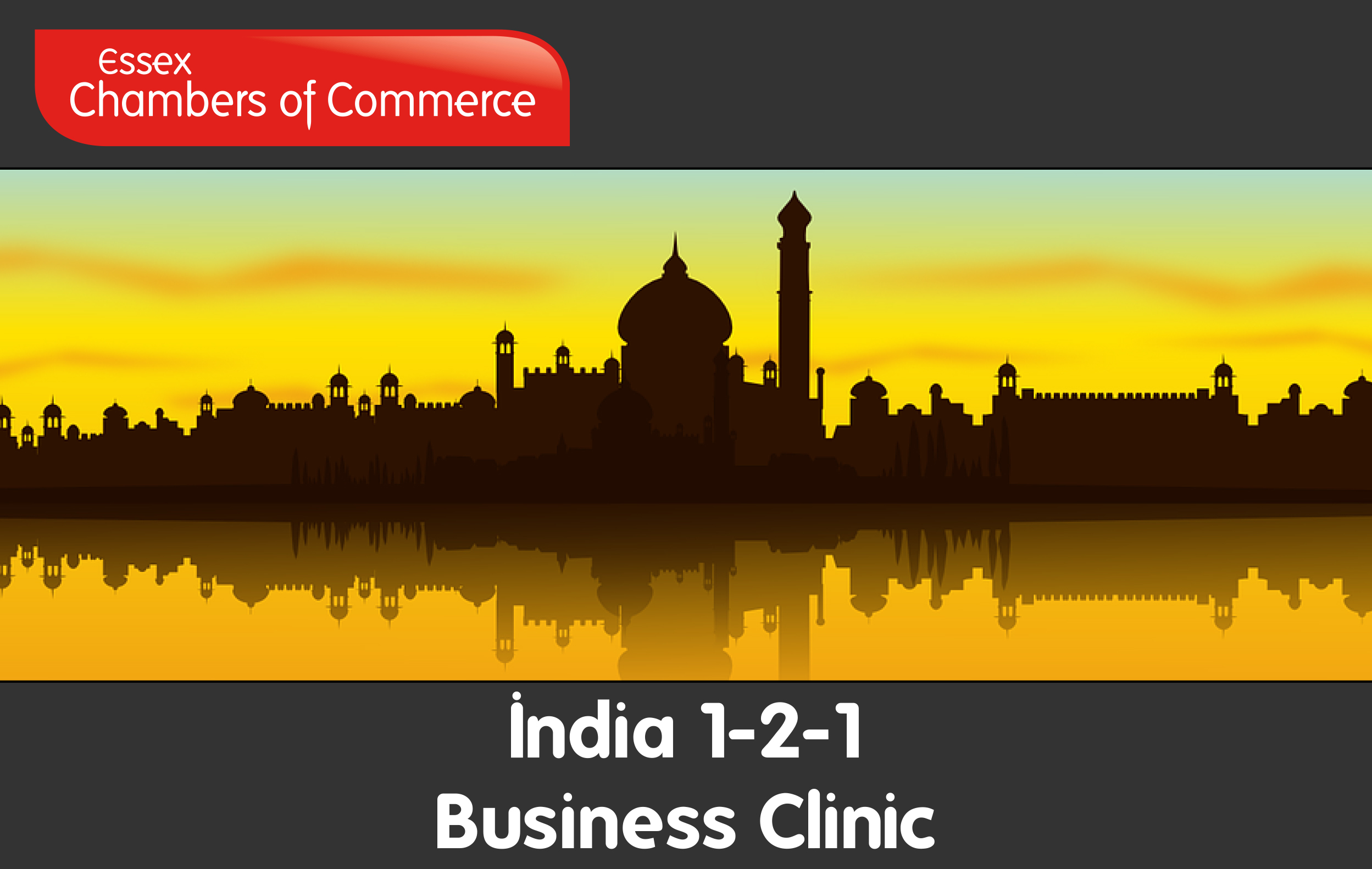 Whether you are new to export, already exporting or if you need advice and knowledge on India as a global market – then this face to face business clinic is for you!

Our expert from UK India Business Council will be able to give you insight and advice on the current economic growth, the Indian government's policies to attract foreign direct investment, key sectors and support available to UK businesses.

India is one of the fastest growing economies in the world and the UK is the third largest investor in India. The government has undertaken many initiatives to reduce red tape and make it easy for foreign direct investors (FDIs) to do business in India.

The benefits for UK businesses exporting to India are;
English is widely spoken

a common legal and administrative history

rising personal incomes creating a new middle class consumer market

fast-growing economy with one of the world's largest youth populations

expanding emerging cities with more than 50 cities now over a million people
India is a market which requires patience and a long-term strategy to be successful. This clinic will help provide you with information and guidelines to help you achieve that success.

Date: Wednesday 25th March 2020 - Please select your session time below
Venue: Essex Chambers of Commerce, PMS International House, Cricketers Way, Basildon, SS13 1ST
Cost to attend: Members £25.00 + VAT and Non-Members £45.00 + VAT


After booking your time slot you will be sent a questionnaire to complete and return. Our experts will then ensure the session is completely bespoke to your company.