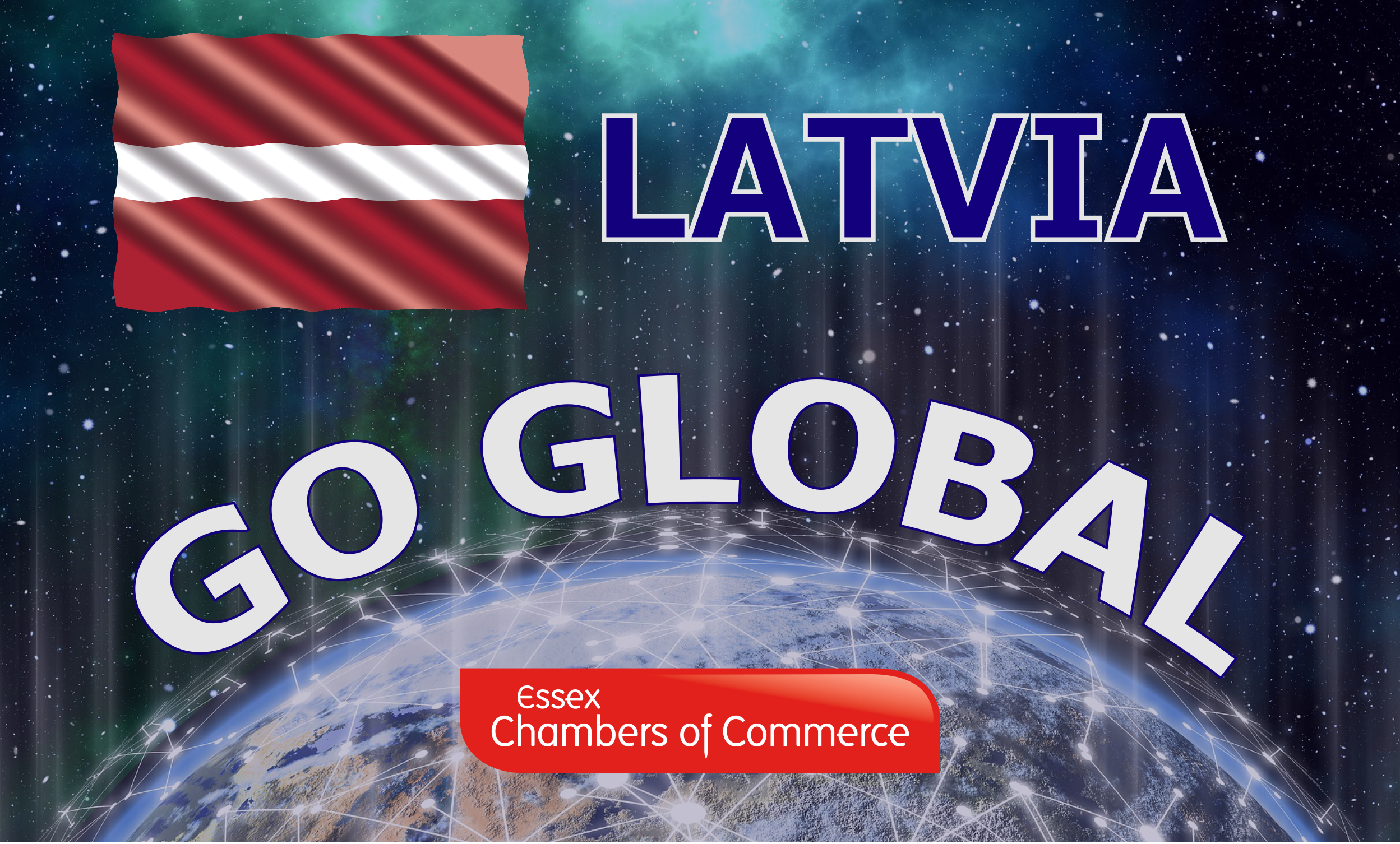 Join us at the first of our Go Global events and discover what Latvia has to offer your business.
Latvia has a fast growing, strong economy within the EU and is recognised for its skilled, well-educated, multilingual workforce. There is a good trading relationship between the UK and Latvia and English is widely used in business. High-quality British products are popular and the UK brand is immediately recognised. It's an ideal starter market for UK companies new to exporting.

Hear from our first guest speaker, Ivars Žukovskis the Economic Counsellor & Commercial Attaché at the Investment and Development Agency of Latvia (LIAA), who will give a general overview on doing business in Latvia and the opportunities that are available to UK businesses.

Due to Latvia's favourable location between the EU and large markets to the East, the transport and logistics industry has been one of the most important sectors in the country. It's at the centre of the developing Baltic states with strong transport links, and is a key logistics base.

Our second guest speakers, Bill Binks the Group Managing Director of the Logistic provider Mann Group and Natalja Lanina the General Manager of Mann Lines SIA (Latvian Office,) will not only expand on the benefits of Latvia's logistical position but will also provide a case study on setting up and operating a business in Latvia.

Our final guest speaker, Leon Joseph, Head of New Business Dealing at Moneycorp, will provide a brief overview of how foreign exchange volatility can impact your business and profit margins when trading overseas. You will discover the points of risk your business may face and how to mitigate them.

Date: Tuesday 1st February 2022 10.00am to 11.00am
Virtual Platform: Zoom - no Zoom account is required in order to attend
Cost to attend: Members FREE and Non-Members £30.00 + VAT

Don't miss this unique insight into Latvia!

AGENDA
9.50am - Registration begins
10.00am - Welcome from Essex Chambers of Commerce
10.05am - Presentation from Investment and Development Agency of Latvia (LIAA)
10.30am - Presentation from Mann Group & Mann Lines SIA
10.45am - Presentation from moneycorp
10.50am - Q&A discussions

Please note: This event will not be recorded and any material will only be circulated to those that attend.


Investment and Development Agency of Latvia (LIAA) - LIAA offers assistance throughout the process of setting up operations in Latvia, acting as a first point of contact and as a "one-stop-shop" in assisting investors and in developing tailored solutions to meet their specific needs. LIAA maintains and regularly updates a database of Latvian enterprises to facilitate partner searches for investment projects and for exporting or subcontracting businesses.



Mann Group Limited - Mann Lines and its sister companies are privately owned companies providing liner ro-ro and container vessel services, ships agency, stevedoring, chilled and ambient warehousing, forwarding, chilled and ambient distribution and European express freight.



moneycorp - Chamber partners, moneycorp, understand that when it comes to making large international payments, you need confidence in who you choose. That's why they offer cutting-edge payments technology underpinned by human relationships, bringing you fast delivery, specialist tools, and a dedicated Relationship Manager to help you navigate the markets and achieve the best available exchange rates.

Customers range from individuals, to large organisations, to young SMEs, so whether you're buying a property abroad, managing a global supply chain, or expanding your business internationally, moneycorp is here to help.