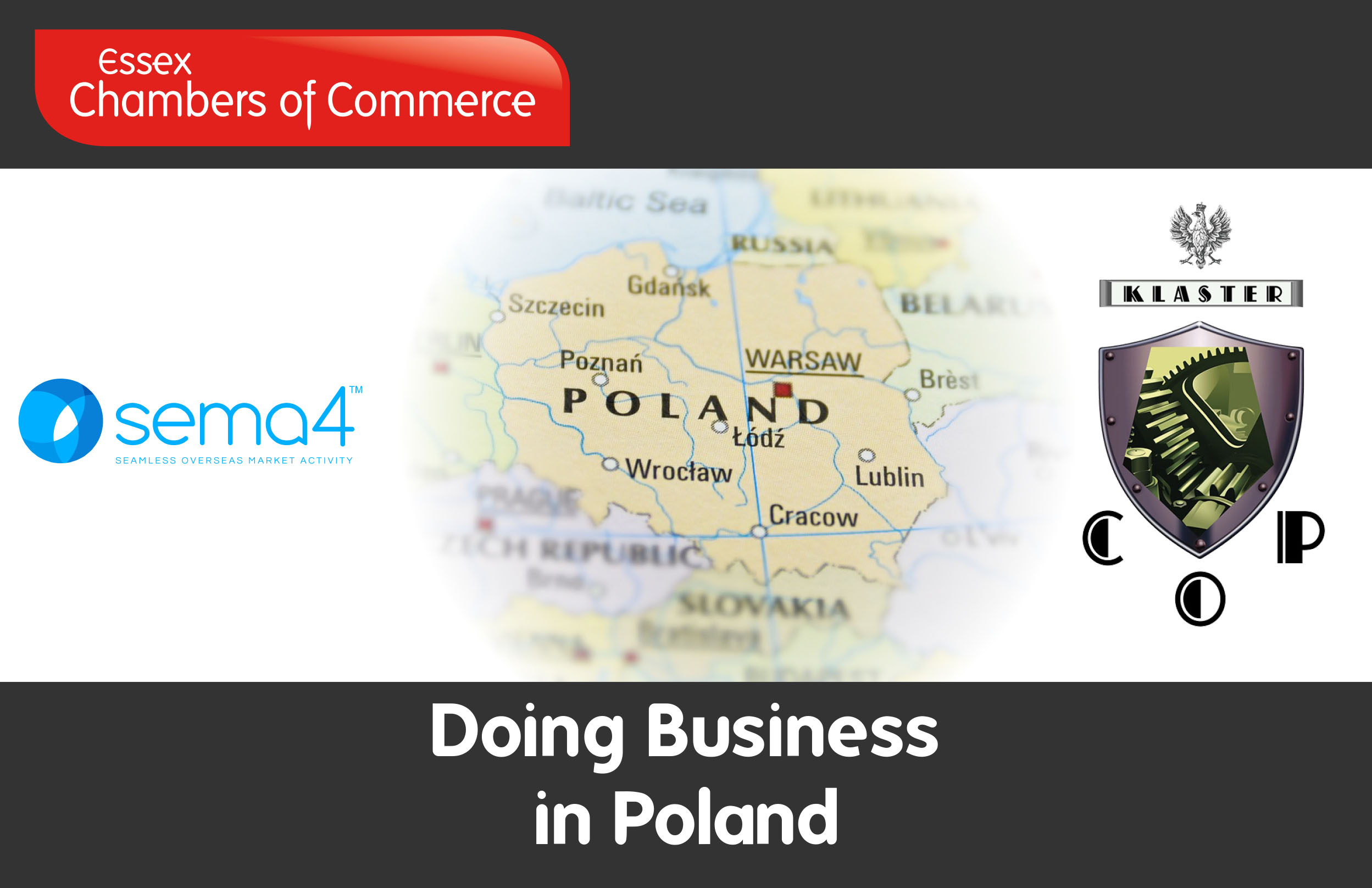 Join our webinar to explore the potential of 'Doing Business in Poland'

Due to its location in the centre of Europe, Poland is a bridge between Western and Eastern Europe. This is a great advantage for UK businesses as they will not only have easy access to the Polish internal market but also to the markets in other European countries. It is politically stable and has actively invested in its infrastructure over recent years. It can also boast a well-qualified employee base that includes economists, engineers & IT specialists.

The webinar will aim to help participants in gaining:
Valuable trade insights into the Polish market opportunities

Information on setting up a company in Poland

Practical advice on how to successfully engage, communicate and build relationships with Polish business partners.

Date: Tuesday 10th November 2020 - 10.00am - 11.00am
Cost: Members £20.00 + VAT Non-Members £40.00 + VAT

Our expert speakers gathered in Warsaw and Colchester will present their outlook on the market, provide practical advice and case studies and answer questions.

Agenda
9.45 - Registration
10.00 - Welcome from Essex Chamber of Commerce
10.05 - Jacek Kopyra - President of the Board, Klaster COP
Highlighting opportunities the Polish market has to offer for UK firms, investment support, chances, case studies.
10.25 - Iwona Lebiedowicz - Director of SEMA4
Connect, communicate, and build successful relationships with business partners in Poland.
10.45 - Q&A's & Summary
11.00 - Webinar closes


SEMA4 hold a proven track record in both strategy development and execution of export promotion services in multiple industry sectors and have helped hundreds of non-PL companies enter the Polish market.

Through their own expertise and close partnerships in Europe they support exporters and help UK businesses to identify opportunities, understand risks and challenges, connect and establish long lasting business relationships.

Their firm distinguishes itself by providing results-oriented yet cost-effective services in the context of long-term client relationships.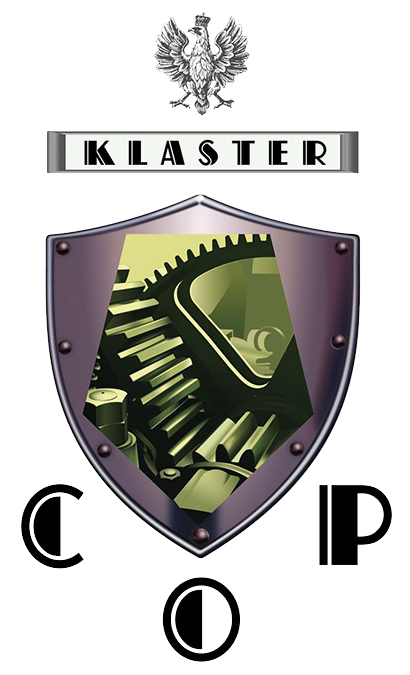 Industrial Cluster of former areas of the Central Industrial District of Prime Minister Eugeniusz Kwiatkowski is a unique organization that has no equivalent in Polish economic realities. The multi-industry, supra-regional industrial cluster covers the area of ​​not only the former Central Industrial District but almost all of Poland. It is most intensely visible in the following voivodships: Mazowieckie, Łódź, Lubelskie, Świętokrzyskie, Podkarpackie, Małopolskie, Śląskie, Dolnośląskie, Wielkopolskie, Podlaskie and Pomorskie

It is a multi-branch organization whose focus is on the development of enterprises operating in the construction, metal, leather, chemical, food, environmental protection and other industries. It brings together the cooperation of enterprises with the vision and strategy of dynamic development, the main and most dynamic local governments of central and eastern Poland, innovative research and development institutions, as well as business-related organizations and organizations supporting the development of Polish entrepreneurship.