THIS TRAINING HAS BEEN POSTPONED DUE TO THE CORONAVIRUS OUTBREAK - NEW DATES WILL BE ANNOUNCED SOON.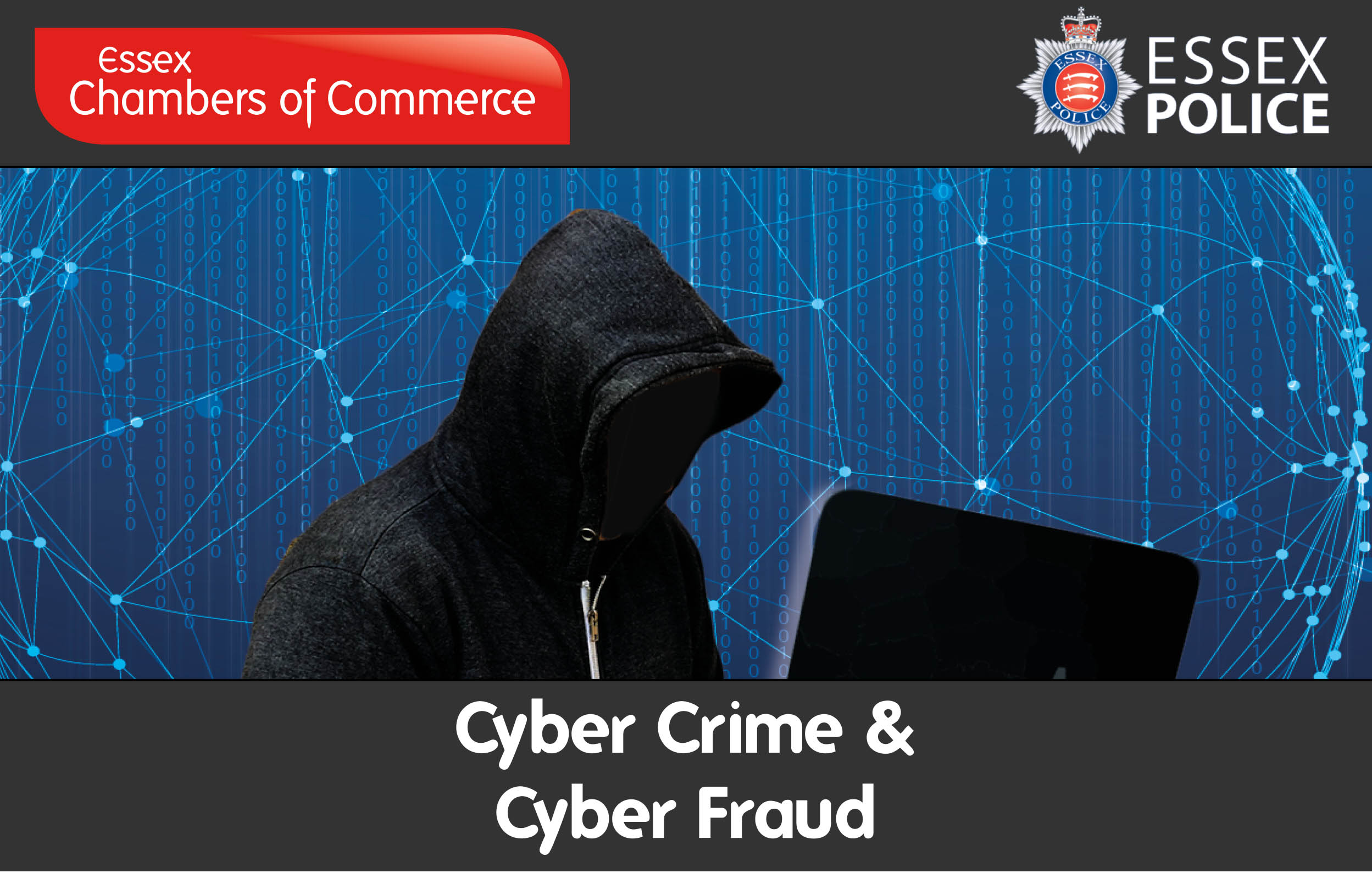 Cyber Crime & Cyber Fraud why you and your business should be concerned?
Ask yourself would you survive a Ransomware attack or large Mandate Fraud, do you have a disaster recovery plan for such eventualities? If the answer is no you need to attend this event, even if your business did survive what would be the reputational damage.

In this workshop we will look at the current threats that pose a risk to you and your business. We will highlight the enablers that facilitate both cyber and cyber related Fraud and will provide you with the knowledge and understanding you need to help protect yourself from becoming a victim.

Crime - The Businesses of Essex can be found everywhere: on the high street, industrial estates, online and at home, your business is not only essential for you but vital to the overall success of our economy. You undoubtedly rely on the internet to conduct your business, to buy, sell, communicate and bank, but with all of these opportunities you cannot ignore the risks. Everyday thousands of computers are attacked by organised crime groups wanting to steal your data, your identity and your monies. Knowing how the criminals operate and by implementing some basic protocols and procedures will reduce the risk of you becoming a victim.

Fraud - Fraudsters are turning to more sophisticated methods of scamming you and your business out of money. A common tactic they may use is to send spoof emails impersonating a senior member of staff and trying to deceive your employees into transferring money. They can also pose as a regular supplier organisation and make a formal request for bank account details to be changed. This is known as invoice fraud where fraudsters may trick a company into changing their bank account payee details for a sizeable payment.

Similarly, through mandate fraud criminals convince firms to change a direct debit, standing order or bank transfer mandate by pretending to be an organisation you make regular payments to. These are all too common and can be extremely costly to an organisation.

Topics covered include
Firewalls
Software updates
Strong passwords
2 factor authentication
Social engineering
CEO Fraud
Mandate Fraud
Email spoofing
Phishing
Date: Tuesday 21st April 2020 9.00am to 3.00pm (Refreshments & Lunch will be provided)
Venue: Essex Chambers of Commerce, PMS International House, Cricketers Way, Basildon, SS13 1ST
Cost to attend: £55 + VAT for Members and £95.00 + VAT for Non-Members

Remember the old adage "Prevention is better than cure", come and learn how to protect you and your business, "Don't become a victim".