Join Essex Chambers of Commerce and our experts PAB Languages Centre in conjunction with "A Big Wide World" with Peter Robertson BBC Radio 4 contributor, for our new Cross Cultural Communications Skills Training. It is designed to help companies and organisations taking part in international business meetings to communicate effectively.

The focus of our first session is China - China is a great economic success story of the past 30 years. Its growth continues to transform the global economy and it is predicted to soon become the biggest market for consumers, as well as luxury goods.
This training will help you develop a truly engaging and responsive communication style, leading to positive results for you and your organisation.
How You Will Benefit
Cross Cultural training will help you understand how and when culture may impact communication with your clients.

Cultural awareness will help you to challenge any pre-conceptions.

Communicate efficiently and tactfully with clients, partners and colleagues.

Strengthen your communication effectiveness with active listening.

Employees that are flexible in manner and open in mind can approach the challenges of

working in foreign environments much more easily.

Improve your image through the increased self-awareness you'll gain in this communication skills seminar.
Who Should Attend?

Professionals who want to enhance communication and build thriving relations with people from different countries and cultures.

What we will cover
Understand your own culture first.

Listen, observe, and learn.

Communication Style Differences and Similarities

Acceptable and non- acceptable behaviour

The barriers, obstacles and stereotypes

Business cultures: religion, language, values, beliefs and customs

Different business and economic environments

Challenges and solutions for doing business

Understanding and overcoming common pitfalls

Date: Wednesday 20th November 2019 9.30am to 1.00pm (Refreshments Provided)
Venue: Essex Chambers of Commerce, 34a Star Lane, Great Wakering, Essex SS3 0FF
Cost to attend: £95.00 + VAT Members and £150.00 + VAT Non-Members


Iwona Lebiedowicz has over fifteen years' experience in leadership positions leading multinational teams and communicating across cultures. She holds a Master in Management with specialisation in International Relations from Poznań University of Economics and Business. She also holds a Financial Times Non-Executive Director Diploma a formally accredited, post-graduate level qualification for current and aspiring non-executive directors.

Passionate about managing effective communication and building thriving relations with clients, employees and partners from different countries and cultures. Iwona specialises in Central and Eastern Europe Culture.


Peter Robertson was a BBC journalist for nearly 20 years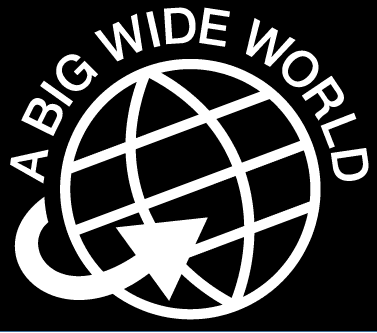 and is still a regular contributor to BBC Radio 4's From Our Own Correspondent.

He was leading 140 staff and around 200 freelancers in teams spread across 15 international locations, often in difficult and hostile environments. Peter brings highly-tuned interpersonal skills and sensitivity from his experience operating within multi-cultural and international environments. He was working closely with local teams in countries such as the USA, Russia, Kenya, Uzbekistan, Azerbaijan, Egypt and Ukraine. Peter has sometimes found himself in the middle of highly pressured situations coping with death threats, revolutions, armed raids and invasions.




Jakob Xu is an Associate Consultant at PAB Languages Centre. He is also a qualified Translator of English and Mandarin. Since 2010 he has been delivering a variety of China orientated cross-cultural training across the UK to professionals and associations on behalf of PAB.