Events
Carriage of Lithium Batteries by Air, Sea or Road
Essex Chambers of Commerce, Unit B3, Parkside Office Village, Colchester, Essex CO4 3ZL
Tuesday 24th November 2020 - Wednesday 25th November 2020
9:00am - 5:00pm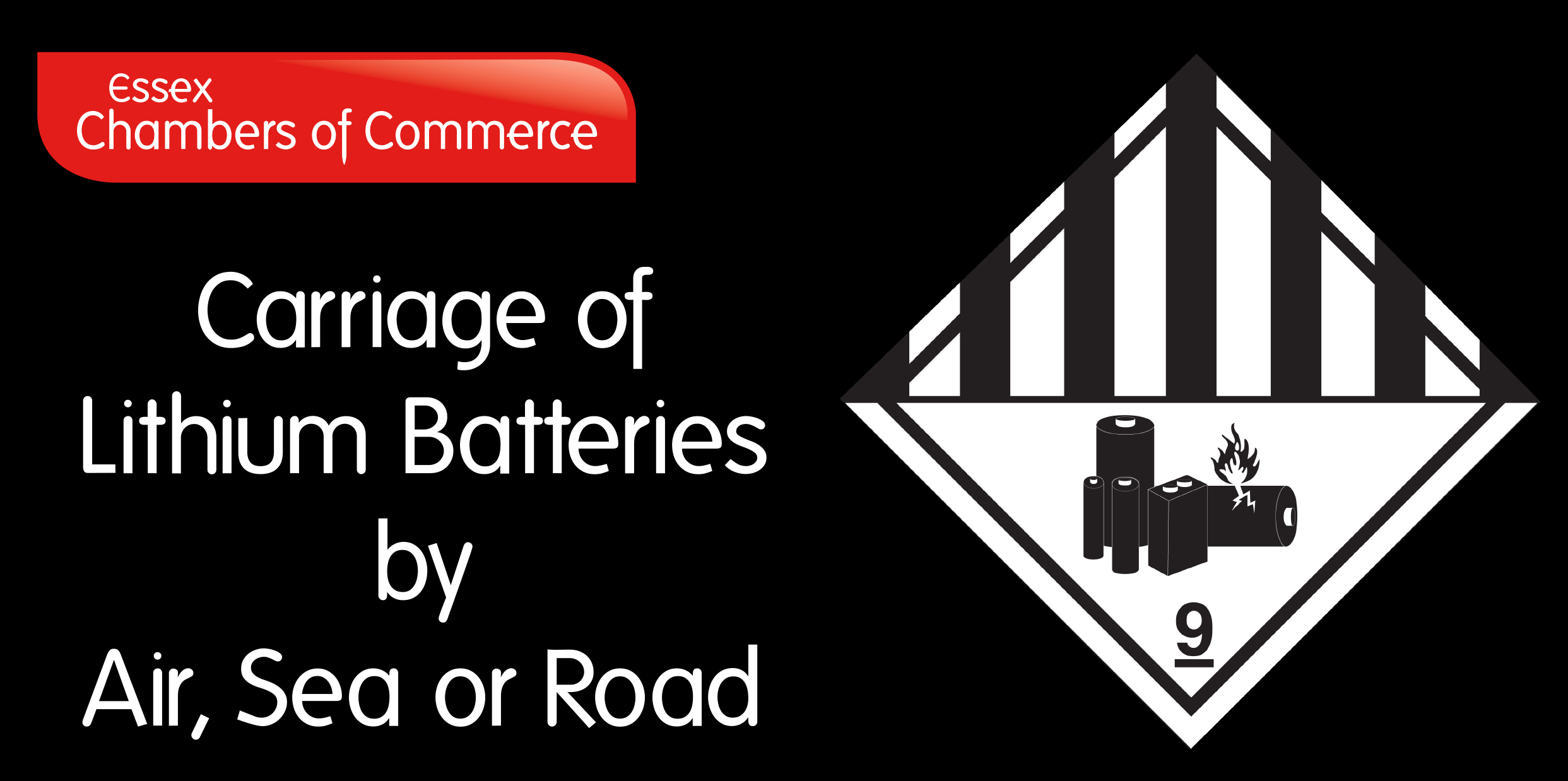 The 2 day Carriage of Lithium Batteries course provides delegates with the skills and knowledge required to correctly handle and prepare shipments of lithium batteries for transport by all modes of transport. We give delegates the confidence to transfer the knowledge of the IATA, IMDG and ADR regulations into their work environment.

This course supports the regulation changes regarding the carriage of Lithium Batteries in 2017. Designed to assist shippers and freight handling organisations in the correct transporting of these dangerous goods.


Lithium batteries are divided into two sections
Lithium Content type – e.g., Lithium ion, Lithium metal
How they are going to be transported e.g. stand alone batteries, lithium batteries contained in or packed with equipment.
By the end of the course delegates will be able to
Correctly prepare a consignment of lithium batteries for all modes of transportation
Validate whether a consignment has been prepared correctly for all modes of transportation
Adhere to practices and standards regarding acceptance and responsibilities for the preparation and handling of lithium batteries for transportation.



Date:

24th & 25th November 2020, 9.00am – 5.00pm (Lunch & Refreshments included)


Venue:

Essex Chambers of Commerce. Unit B3, Knowledge Gateway, Colchester, Essex CO4 3ZL


Cost to attend: £375 + VAT Members and £425 + VAT Non-Members



The course content covers:
UK Law and Applicability for ICAO, IMDG and ADR Regulations
Identification of Lithium ion and lithium metal batteries
Classification, Proper Shipping Name and Special Provisions
Packaging Requirements
Marking & Labelling requirements
Preparing the documentation – shipper's declaration and transport documents for carriage

The Air section of the course is fully approved in the UK by the Civil Aviation Authority (CAA), and concludes with a validation. Successful candidates receive a certificate of competence, valid for two years, after which they must re-validate their qualification.

PLEASE NOTE: This is an intense, fully regulated course which concludes with a regulated test, a pass must be achieved in order to receive official validation.

The required pass mark is 80%


Re-sits are available but it is advised that they should be

taken within one month of the original course.


A level of Dangerous Goods knowledge is required in order to attend this course and it is recommended that you familiarise yourself with the

2019 Lithium Battery Guidelines

and have access to

IATA Dangerous Goods Regulations





Book your ONLINE Dangerous Goods Awareness training here





About the Presenter -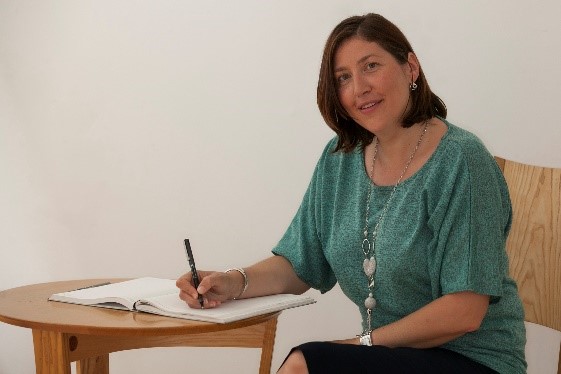 Sam Stretton has had experience working for a global logistics provider for over 20 years. Most of her time was in the training and development sector; where she managed a large training team and had the privilege of travelling the world to teach the employees all facets of running a logistics business across Europe, the Middle East and Africa region.


Welcome to Logicom Hub the place for all your logistics and dangerous goods training needs.
We specialise in the Carriage of Dangerous Goods & Logistics. We realise that every business is unique, sometimes a different approach is needed by training employees in-house or building a bespoke training that considers your company culture and industry in more detail. We can develop bespoke training in all methods from instructor led to full computer based training.


If you would like to attend this event, please complete the online booking form below:



All event bookings need to be made and paid online only unless we have agreed alternative arrangements with you in advance of the event. If you have any queries, please contact our Accounts Manager Rachael Hogg on 01206 363721.