Events
Business Coach Tour of DP World London Gateway
DP World London Gateway, 1 London Gateway, Stanford Le Hope, Essex, SS17 9DY
Thursday 19th April 2018
7:30am - 10:30am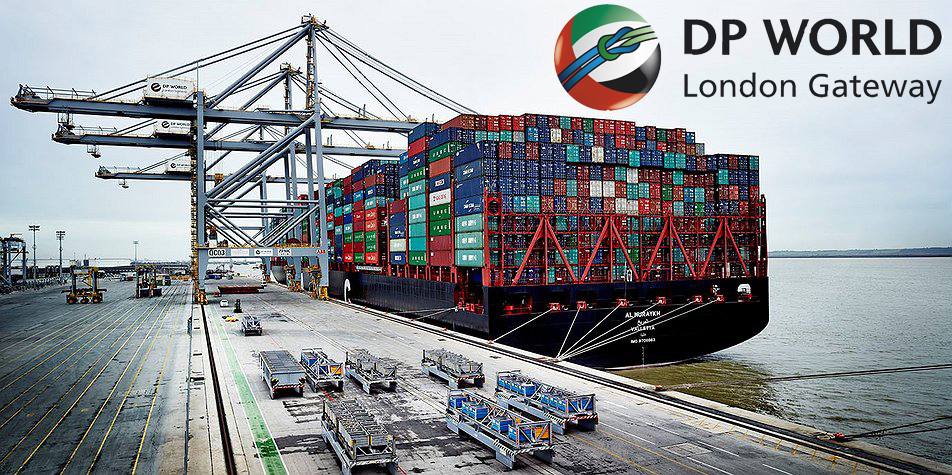 BOOKINGS FOR THIS EVENT ARE NOW CLOSED
We all see DP World London Gateway on the horizon as we travel through South Essex, but do you actually know what this magnificent and vast port comprises of?
Essex Chambers are delighted to offer you the chance to come and have breakfast and tour the port by coach so you can get a better understanding of what makes DP World London Gateway the most advanced port in the UK.
DP World London Gateway

s the UK's most integrated logistics hub; a state-of-the-art, globally connected deep-sea port and rail terminal, on the same site as an expansive land bank for the flexible and fast development of logistics facilities and warehouses.
This combination of deep-sea port and Logistics Park offers the opportunity for bespoke port-centric solutions in the best location. With unrivalled facilities, tri-modal connectivity, unmatched safety, speed and reliability - closer to consumers - DP World London Gateway is helping the shippers of today to run slicker supply chains.
DP World London Gateway is increasing visibility of cargo as it enters and leaves the country and - most significantly - helping businesses to grow. In short, DP World London Gateway provides the most efficient link between deep-sea shipping and the largest consumer markets in the UK - accelerating UK growth, now.
Visit our Logistics Park website, take a virtual tour, read our latest news or meet the team to see how we're creating the future, now:
http://www.londongateway.com/

PLEASE NOTE: PHOTO ID MUST BE BROUGHT WITH YOU TO THIS EVENT.
Agenda:
7:30am Arrival and Registration.
8:00am Breakfast, tea and coffee served, networking.
8:30am Presentation by Matt Abbott, Communications Manager for DP World London Gateway.
9:00am Board the coach for DP World tour.
10:30am Return and end
Date: Thursday 19th April 2018 7.30am to 10.30am (Refreshments Provided)
Venue: DP World London Gateway, 1, London Gateway, Stanford-Le-Hope, Essex SS17 9DY
Cost to attend: (Inc. VAT) £30.00 Members and £54.00 Non-Members
Details of all attendees to any Essex Chambers event are included within the events delegate list. You hereby consent to the use of your data for that purpose in accordance with Data Protection Act 1998.

Please note – if you do not receive confirmation 48 hours after booking your place, please contact the Events Team on 01206 765277.

WE RESERVE THE RIGHT TO REFUSE ADMISSION TO ALL OR PART OF ANY EVENT.

All event bookings need to be made and paid online only unless we have agreed alternative arrangements with you in advance of the event. If you have any queries, please contact our Accounts Manager Rachael Hogg on 01206 363721.
BOOKINGS FOR THIS EVENT ARE NOW CLOSED
If you would like to attend this event, please complete the online booking form below:


Tweet about your attendance