If you import or export goods from outside of the European Union (EU) you will need to comply with the regulations and follow the correct procedures. Join us on this awareness workshop to find out just what the requirements are and how they will affect you..
Presented by Howard Levene from Five Lanes Consultancy Ltd. who has many years' experience with HMRC, this awareness workshop will discuss some of the key areas to help you better understand the world of customs import and export expectations.
'Compliance at the lowest lawful cost'.
Covering four key areas: Customs Awareness, including the impact of the new Union Customs Code (UCC) regulations introduced in 2016, Authorised Economic Operator (AEO) status, Minimising Customs Costs and BREXIT.
Agenda for Customs Workshop

1.
Introductions
2. Overview of customs planning, compliance and opportunities
3. Customs Today
4. What does the new customs regulation mean to you:
5. BREXIT (open discussion)
6. Key matters when importing
c. Supply Chain Security – Authorised Economic Operator (AEO)
d. Managing your service providers
e. What to expect from a customs audit
7. Q & A's




Date:

Thursday 14th September 2017, 9.30am – 12.30am (refreshments included).
Venue:

Essex Business School, University of Essex, Nesfield Road, Colchester, Essex CO4 3SQ

.
Cost to attend: (Inc. VAT) £80 Members and £100 Non-Members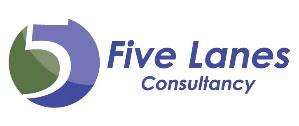 Howard Levene - Biography
I have worked in various capacities in the customs and international trade environment for many years. Having spent a number of years as an HMRC computer audit officer, I moved into industry and enhanced my experience by working with a customs software house, two of the worlds' biggest supply chain and logistics companies, two of the big four consulting firms and most importantly as the Europe Middle East and African Customs Director for a global automotive supplier. In the past I represented the automotive supplier industry at a number of EC committees and currently chair a UK automotive customs and Trade group representing the industry at UK HMR & Customs and trade (BEIS) consultative committees.
I am business focused seeking to help companies improve their bottom line, be more efficient but maintain and improve compliance and can evidence this through savings achieved in the recent past.
I am now putting my experience to good use as an independent customs and trade adviser to a number of companies in the retail, automotive and other manufacturing and resale environments.