Brexit & Beyond - Be Prepared Masterclass
Course duration: One day running 9.30am to 4.30pm.
Lunch and Refreshments included.
Comprehensive Export Expert manual of the topics covered is provided.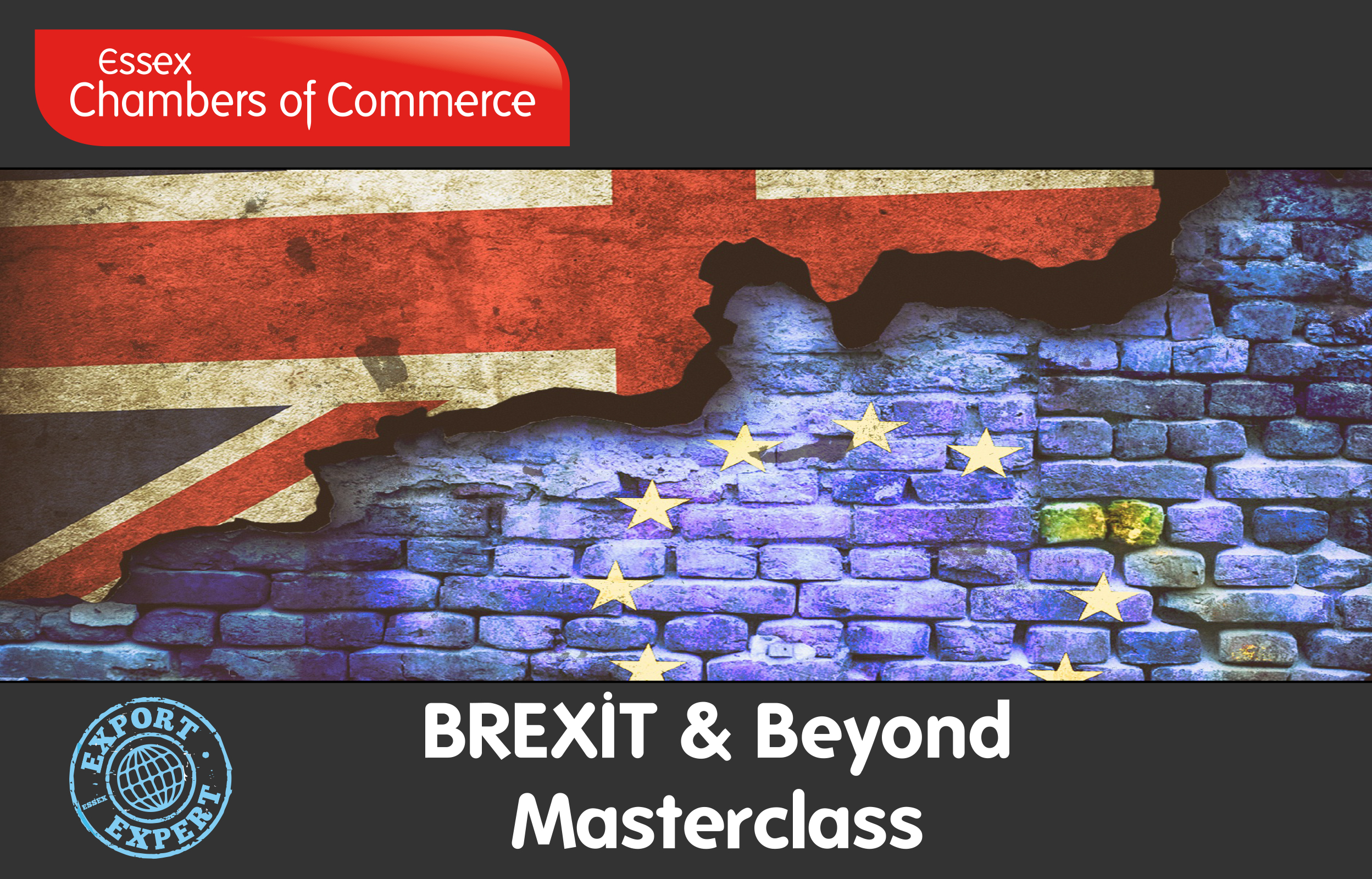 The purpose of the course:
Understand how to complete Customs Declarations post-transition. We'll explore the EU's relationship between countries, and UK's relationship with EU and Rest of World. We will discuss what may be the future of border controls. Learn about WTO Rules, and the UK Temporary Tariff. We will explore the importance of:
Tariff classification – we will de-mystify how to classify your goods using the correct method
Rules of Origin – let us explain why Origin matters – where to find the rules and how to apply these
Customs Valuation – what must be included and what may be excluded
Be aware of the new customs computer; Customs Declaration Service (CDS).
Understand whether a Customs Special Procedure may be helpful to you when moving goods to/from EU-27. Appreciate how origin may be a challenge in a post-Brexit world.

Benefits for your organisation:
Learn how to prepare for January 2021. There are many challenges ahead, but there is information and guidance to assist you to plan your strategy. This course will enable you to plan your strategy for your supply chain. Decide if Customs Special Procedures will assist you to manage your movements of goods with the EU27. Gain awareness of tariff classification, rules of origin, and customs valuation.

Who is this course for?
Those personnel involved with movements of goods across country borders. Senior Personnel across Finance, Purchasing, Sales, Shipping/Logistics. It also benefits Managers of Departments responsible for Company Policies, Practices, Administration, and Compliance. This one day course will appeal to those responsible for customs conformity, whether you are working for a International Company, or are a small sole Proprietor, these changes will affect you and your trade, and could help save you money.

Topics Covered:
Brexit – Key events

Single Market – Customs Union – Trade Agreements

Import and Export Entry Declarations v Intrastat Reports

Duties and VAT

Tariff Classification

Rules of Origin – Non-preference and preference

Customs Valuation

Authorised Economic Operator – Trusted Trader

Customs Declaration Service (CDS)

Brexit - Customs Law, the Union Customs Code (UCC)

By the end of the course, delegates will be able to:
Understand how to prepare for January 2021. Be able to plan for your business scenarios in a post-transitional world. Learn how to complete Customs Declarations for export out of the UK to EU-27, and for import into the UK from EU-27.

Export Expert T & C's