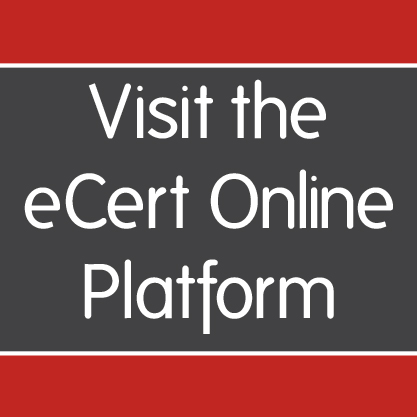 On receipt of your Formal Undertaking we will open you an online account in our eCert platform and you will receive your login details via email. With Ecert you can easily create and upload documentation for stamped approval by one of our dedicated team. This includes UK Certificates of Origin, Arab-British Certificates of Origin & UK EUR1 Movement Certificates.
Please be aware that there are specific requirements for various countries of destination regarding 'electronic' or 'digital' stamps and signatures. Please check these with our
team
.
There are two options in the way the e-z Cert system can submit your applications;
STANDARD
: this enables us to print your documents when processed and apply a wet/original stamp and signature
EXPRESS:
this enables you to process your document/s online where a digital/electronic stamp and signatures is applied and returned to your e-z Cert account for printing. Please be aware that you need to hold blank original sets in order to use this service.
For specific information on how to complete your documents, please refer to the the
guides
.