Our publications are designed to share your news or views with the business community of Essex!

Subscribe Today - Visit the publication you wish to subscribe to and use the fields found at the bottom of our latest issue.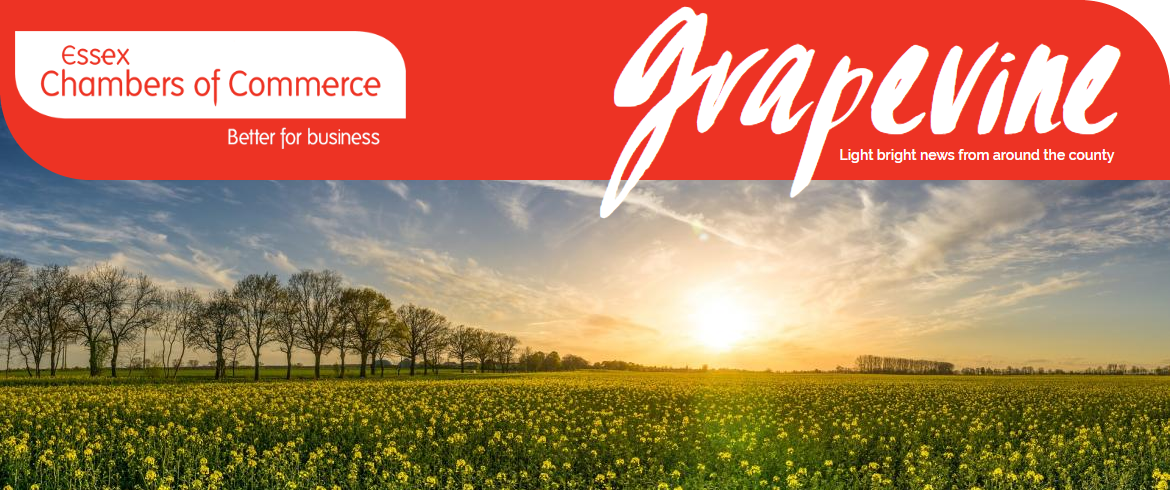 Grapevine - One of the benefits of being a Member of Essex Chambers of Commerce is to be able to promote your company through this online Members only publication.
This monthly publication features our Members good news stories plus general news and updates from Essex Chambers of Commerce and goes out to over 7000 subscribers across the county and beyond.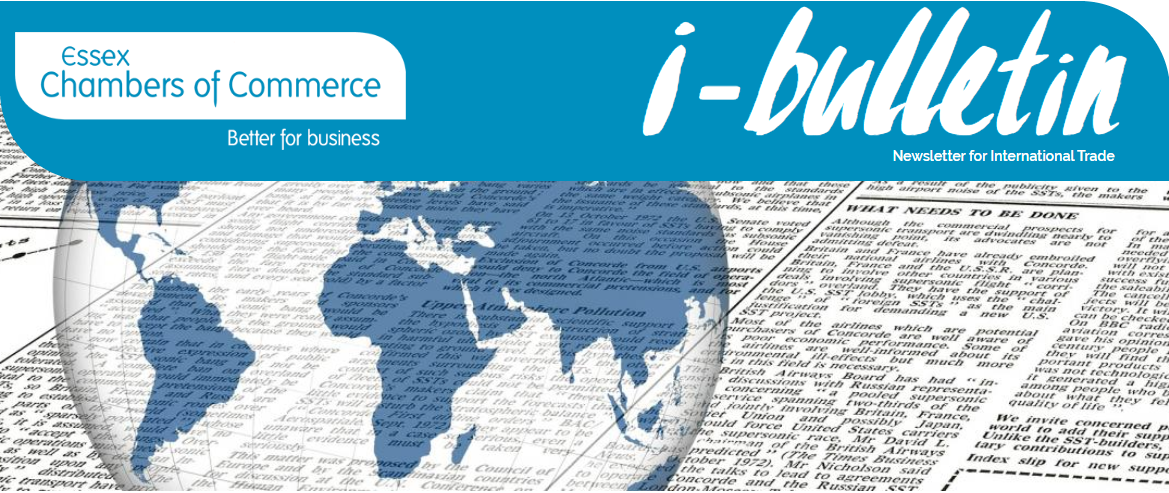 i-Bulletin -
This monthly international newsletter features updates and notices of important regulation changes that Exporters need to know.
It also focuses on upcoming training and events along with advice which you may find useful.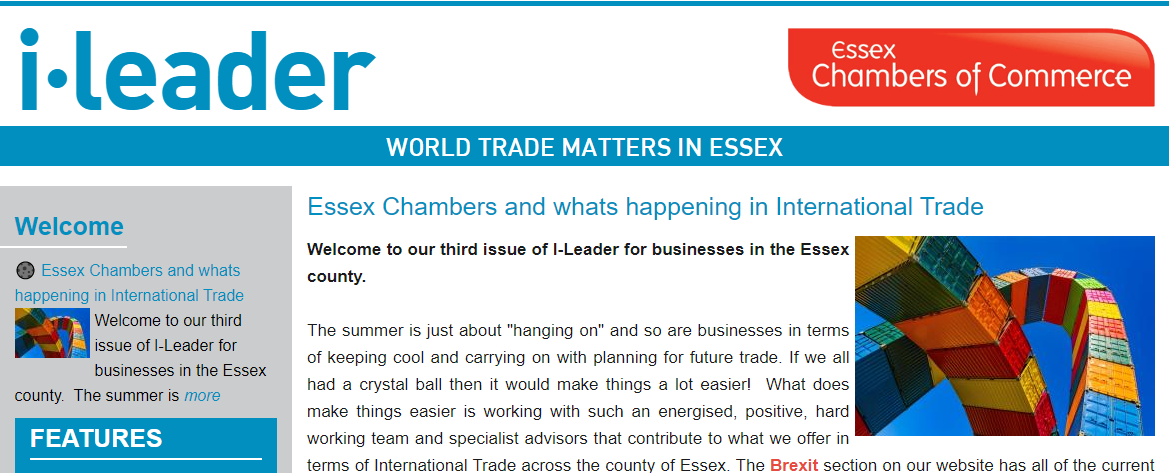 i-Leader - If you are a Member of the Essex Chambers of Commerce and you trade internationally, your exporting news articles can feature in this quarterly publication.

Along with our exporters news we feature international trade news from around the world and articles from our trusted organisations on trading with overseas markets plus general news and updates from our International Trade Team.

BusinessTime in Essex - This quarterly publication is published in association with Essex Chambers of Commerce. It is not just the county's only B2B magazine but, with the launch of BusinessTime in Essex Online, it is the ultimate one-stop shop for the Essex business community to share news, views and information.