Tariff Classification Masterclass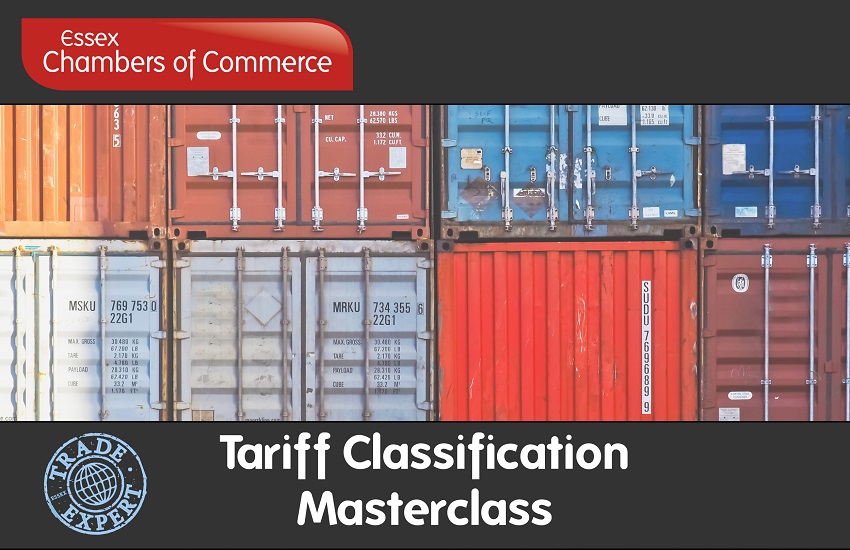 Course duration:

Full
day course with BCC Assessment
The purpose of the course:
Our Tariff Classification Strategy will cover the Harmonised System and the new UK Global Tariff, together with their individual cycles of change. You will learn how to build the code, and appreciate why you and your supplier/customer in a different country may have a different commodity code.
We will also discuss the EU's Combined Nomenclature and TARIC measures.
Topics covered:
The General Rules of Interpretation (GIRs) will be examined in detail, to ensure you understand how to apply these rules when performing classification, including:
The importance of Section Notes and Chapter Notes
How to classify if goods are incomplete or unfinished, or unassembled/disassembled
What if the goods are mixtures or combinations
What to do if goods are classifiable under two or more headings
Mixtures and composite goods
Goods put up in sets for retail sale
How to manage packaging and cases
We will consider the various guidance available, including:
Classification Rulings
Classification Guidance
Explanatory Notes
Court Decisions
Tribunal Decisions
Other Customs Authorities Decision
We will cover when it may be appropriate to apply for a UK Advanced Tariff Ruling (equivalent to the EU's Binding Tariff), and what this will mean to you going forwards.
An overview will be provided in respect of import customs duty, including new UK counterparts to:
Most Favoured Nation (MFN) Rates
Anti-Dumping Duty
Countervailing Duty
Tariff Quotas
Agricultural Components (Meursing Codes)
Tariff Suspensions
INN Pharmaceutical Substances
Visit the Export Expert event page to see current course dates