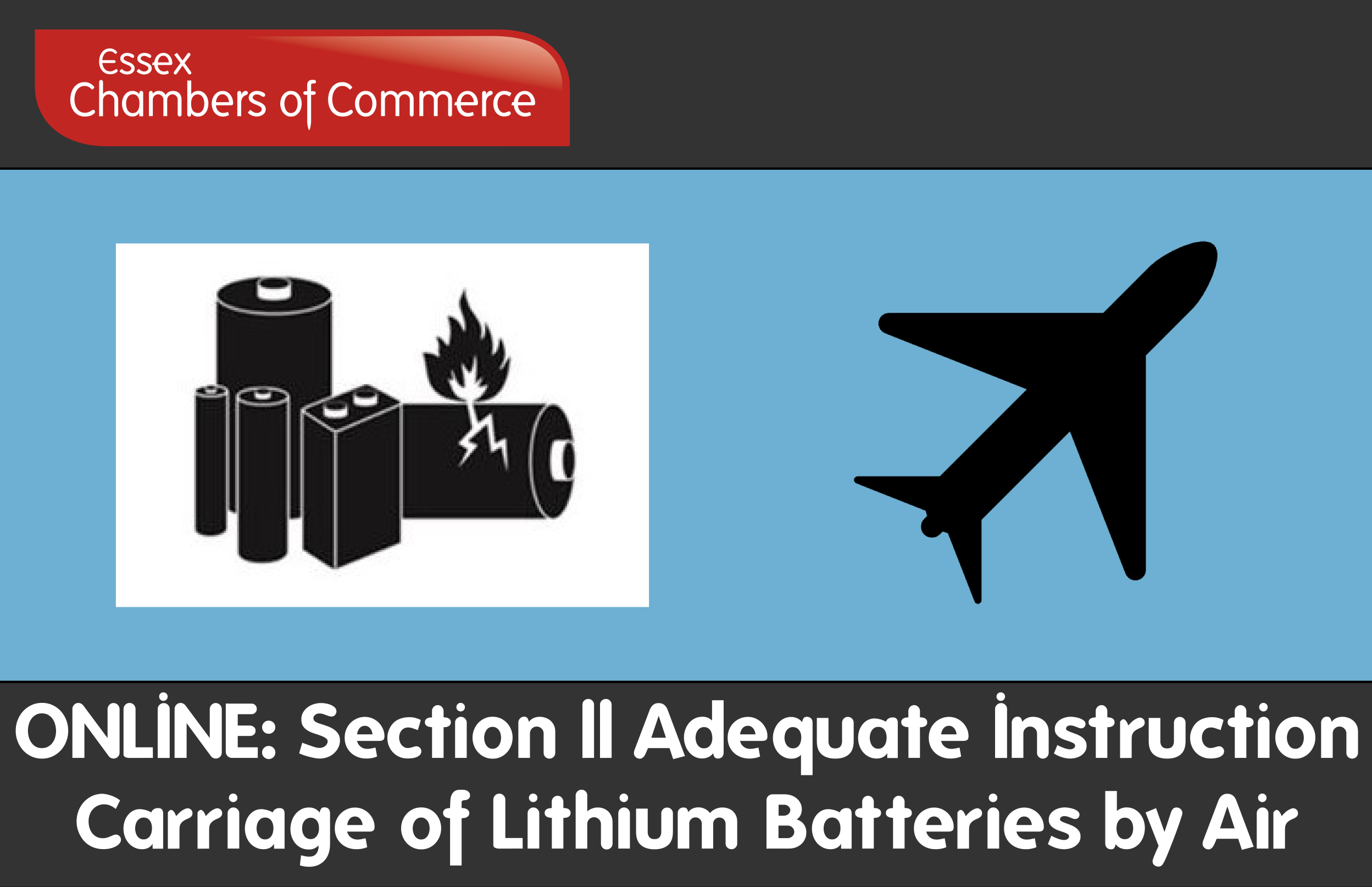 Our Lithium Batteries by Air training is for employees that work in an environment where Lithium Ion or Metal Batteries are handled and prepared for shipping by Air. This course deals with the transportation of low level Lithium Batteries internationally. This training support the need for employers to provide 'Adequate Instruction' to their employees regarding the movement of Section II Lithium Batteries. Successful candidates receive a certificate of competence, valid for two years, after which they must re-validate their qualification.

Lithium Batteries by Air Course Objectives:
Correctly prepare a consignment of lithium batteries for air transportation
Validate whether a consignment has been prepared correctly for air transportation
Adhere to practices and standards regarding acceptance and responsibilities for the preparation and handling of lithium batteries for air transportation.
Lithium Batteries by Air Course Content:
UK Law and Applicability

Identification of Lithium ion and lithium metal batteries

Classification, Proper Shipping Name and Special Provisions

Packaging Requirements

Marking & Labeling requirements

Preparing the documentation – shipper's declaration and transport documents for carriage

This On-line training course is 7 hours plus IATA Exam. The training is built in a modular format so learners can pause the training and take a break at any time.

It is recommended that if you do not hold a certificate in the transport of dangerous goods that you complete the

Dangerous Goods Awareness

training as a pre-requisite.

It is recommended that you familiarise yourself with the Lithium Battery Guidelines and have access to IATA Dangerous Goods Regulations.

If you do not have this resource please add temporary online access to your basket along with the course when you purchase.