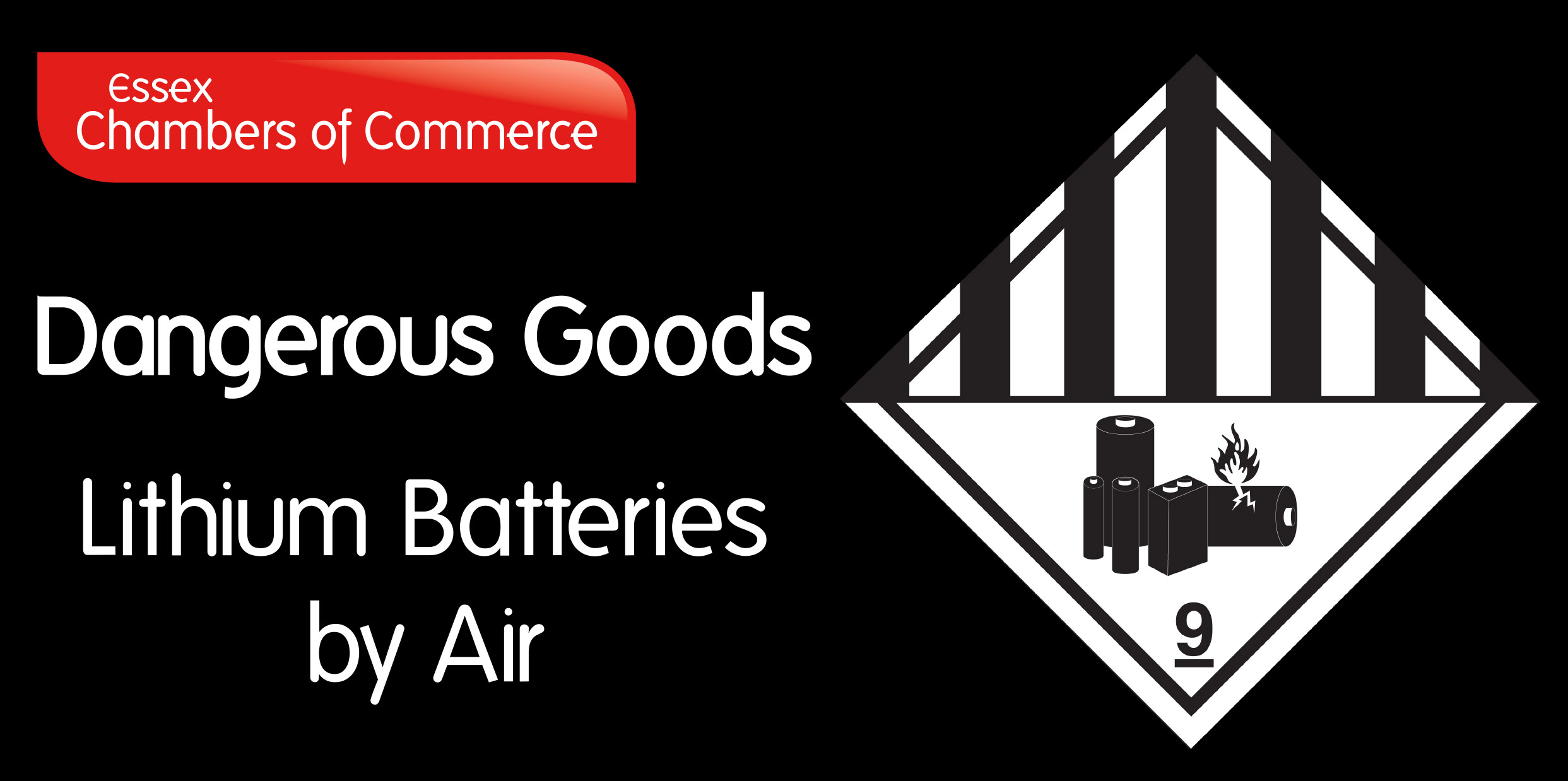 The Carriage of Lithium Batteries course provides delegates with the skills and knowledge required to correctly handle and prepare shipments of lithium batteries for transport by air. We give delegates the confidence to transfer the knowledge of the IATA regulations into their work environment. This course compliments the IATA Dangerous Goods by Air training and supports the regulation changes regarding the carriage of Lithium Batteries in 2017. Designed to assist shippers and freight handling organisations in the correct transporting of these dangerous goods.

Lithium batteries are divided into two sections
Lithium Content type – e.g., Lithium ion, Lithium metal

How they are going to be transported e.g. stand alone batteries, lithium batteries contained in or packed with equipment.
By the end of the course delegates will be able to
Correctly prepare a consignment of lithium batteries for air transportation

Validate whether a consignment has been prepared correctly for air transportation

Adhere to practices and standards regarding acceptance and responsibilities for the preparation and handling of lithium batteries for air transportation.
Full details of course:
UK Law and Applicability

Identification of Lithium ion and lithium metal batteries

Classification, Proper Shipping Name and Special Provisions

Packaging Requirements

Marking & Labelling requirements

Preparing the documentation – shipper's declaration and transport documents for carriage
The course is fully approved in the UK by the Civil Aviation Authority (CAA), and concludes with a validation. Successful candidates receive a certificate of competence, valid for two years, after which they must re-validate their qualification.

PLEASE NOTE: If you would liked to complete the On-Line version you will require access to the latest version of the IATA Dangerous Goods Regulations.
A level of Dangerous Goods knowledge is required in order to attend this course and it is recommended for users that hold an existing Lithium Battery Qualification.