News
CRIME AGAINST BUSINESS STRATEGY LAUNCH
February 24, 2020
The partnership that we have developed with Essex Police and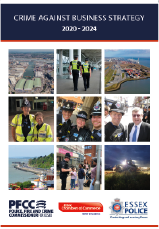 the Police Fire and Crime Commissioner has been a genuine coming together of equals determined to work together to tackle crimes against businesses in our county.

It started in a small way with a dinner in early July 2018 when the three organisations came together over dinner and decided that we could only do this by working in partnership and so the Essex Business Crime Strategic Partnership was born.

We meet with the Chief Constable and the Crime Commissioner and a wide range of businesses to consider the crime related challenges facing us all and how we might tackle them. We don't always agree with each other but I'm pleased to say that there's generally unanimity from those around the table.

As a result we were able to convince the Commissioner to provide funding for the creation of a Business Crime Unit within Essex Police. Businesses have helped write the terms of reference for the unit and our Chief Executive, Denise Rossiter, was invited to help interview and select officers to serve in it.

We are also working on tackling cyber crime with businesses, looking at the implications of terrorism for businesses and highlighting issues around slave labour and people trafficking.

We have encouraged businesses to get involved with the Special Constabulary in Essex either by becoming members themselves or getting their staff to do so. We now have the second largest specials after the Metropolitan Police in London.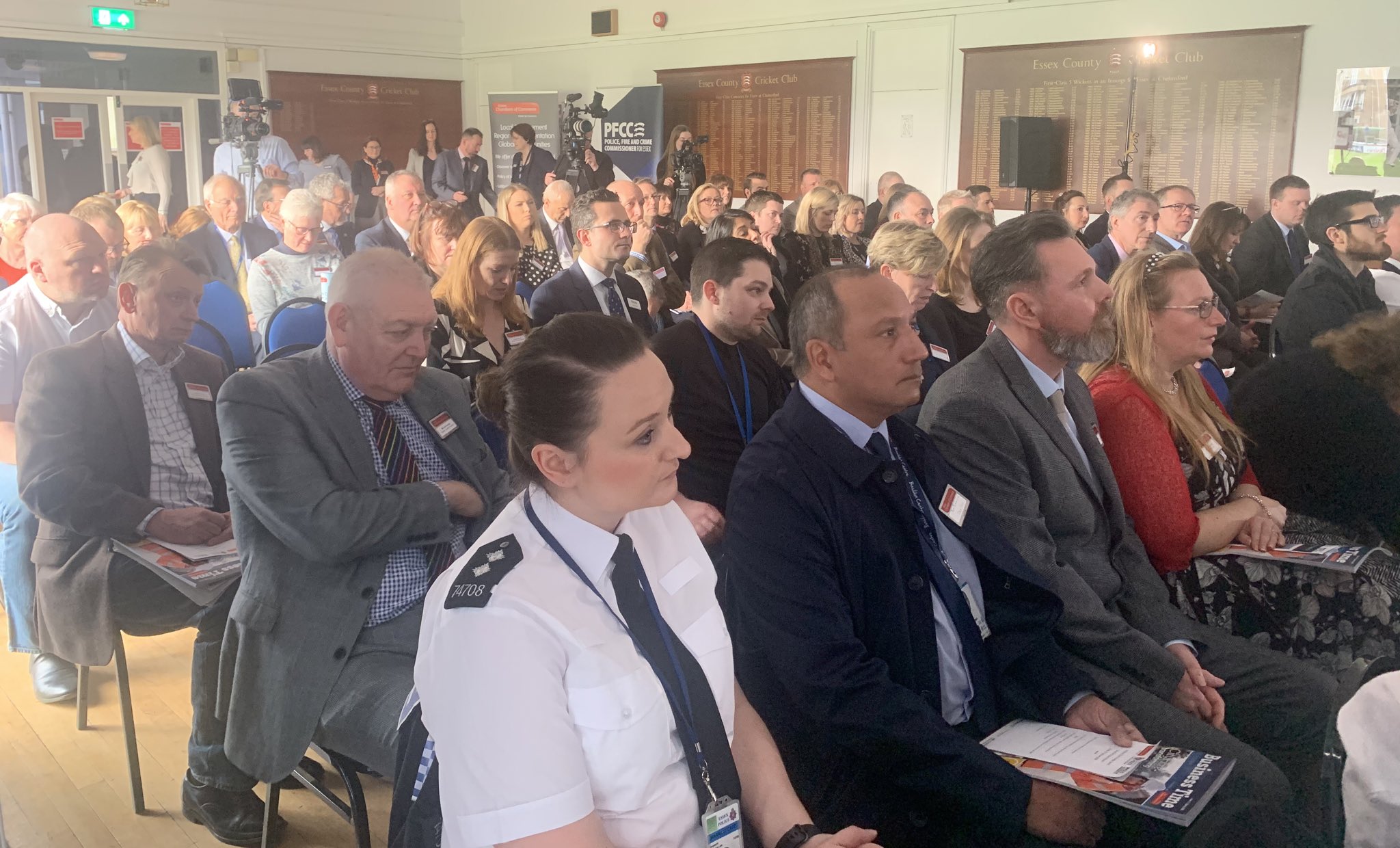 On the 21 February we launched another example of our collaboration with the Essex Business Crime Strategy, the Crime Against Business Strategy setting out what businesses can expect from the police in tackling such crimes.

The official launch took place at the Cloudfm Essex County Cricket Ground in Chelmsford and was extremely well attended by Essex business.

All this work has been recognised at the highest levels of Government, the Home Secretary and Essex MP, the Rt Hon Priti Patel had these words for us:-
"As Member of Parliament for Witham, I am fortunate enough to experience the thriving business community in Essex every week.

"Local businesses create jobs, bring prosperity and inspire innovation. They are integral to the identity of communities up and down the country. So we must do all we can to stop them being targeted by criminals.

"By protecting business from crime, we help both the public and the economy prosper. As Home Secretary I am determined to make our streets safer.

"Running a business is tough enough, and no business owner or employee should be worried about becoming a victim of crime, whether that's shoplifting, fraud or cyber-crime.

"I've been clear that I will always back the police to do their job and give them the resources they need, which is why we are recruiting 20,000 new police officers over the next three years across the country to make our communities safer.

"But as well as more police on our streets, we need to make sure that we have a clear strategy with collaboration at its core in order to keep our businesses and communities safe.

"That's why I welcome the introduction of this Strategy, and I look forward to hearing about the impact it makes."


Denise Rossiter, Chi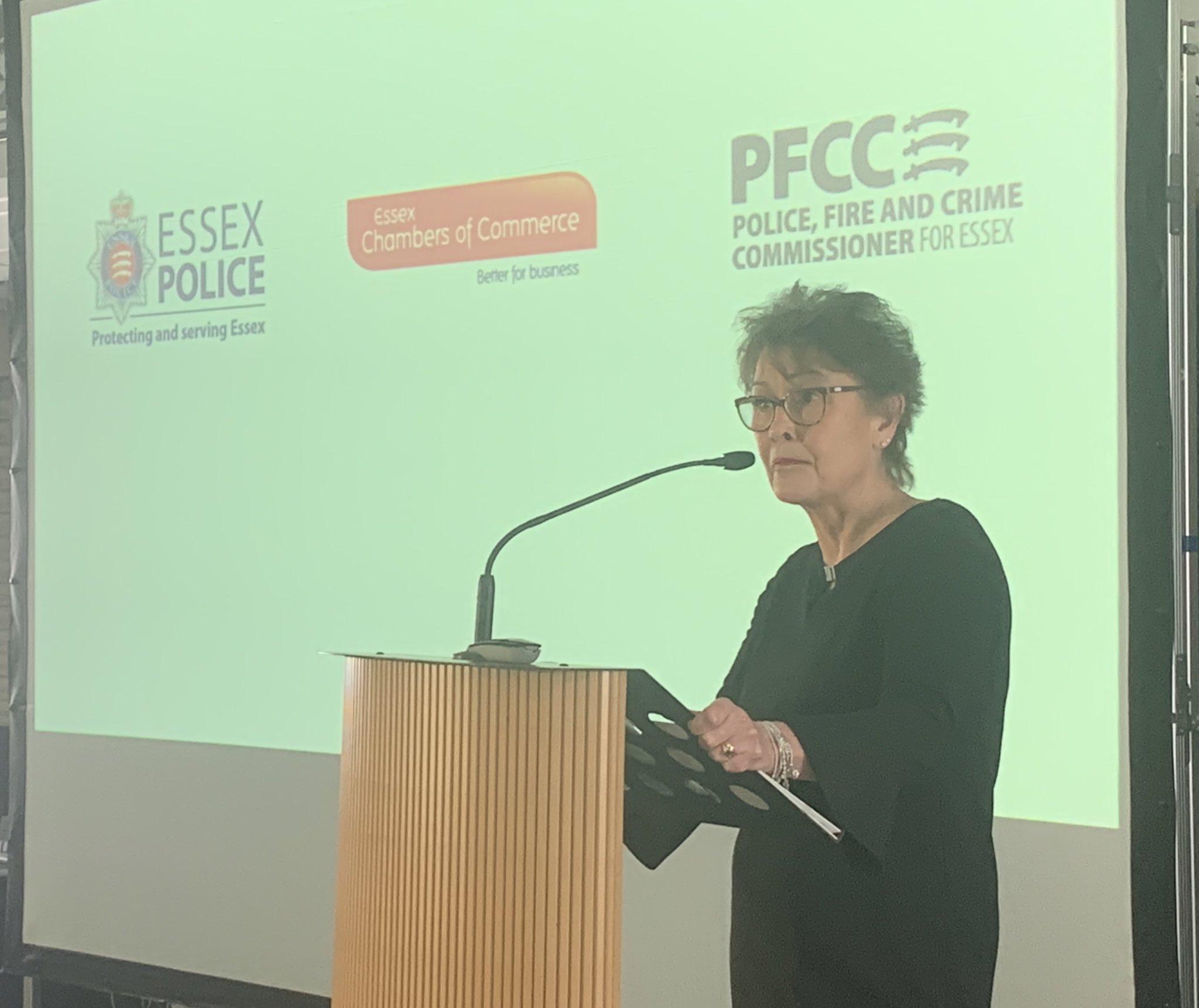 ef Executive of the Essex Chambers of Commerce, said: "We are lucky in Essex to have so many innovative, entrepreneurial businesses, so it is no surprise to me that when it comes to fighting business crime, our county is leading the way. As we have brought businesses and policing closer together, we have really seen the difference that closer collaboration can bring. More and more businesses are supporting Essex Police by either releasing their staff to help as Special Constables, sharing information or taking up prevention advice. At the same time, the investment Essex Police is making in its new Business Crime Team is a clear commitment to the business community in Essex."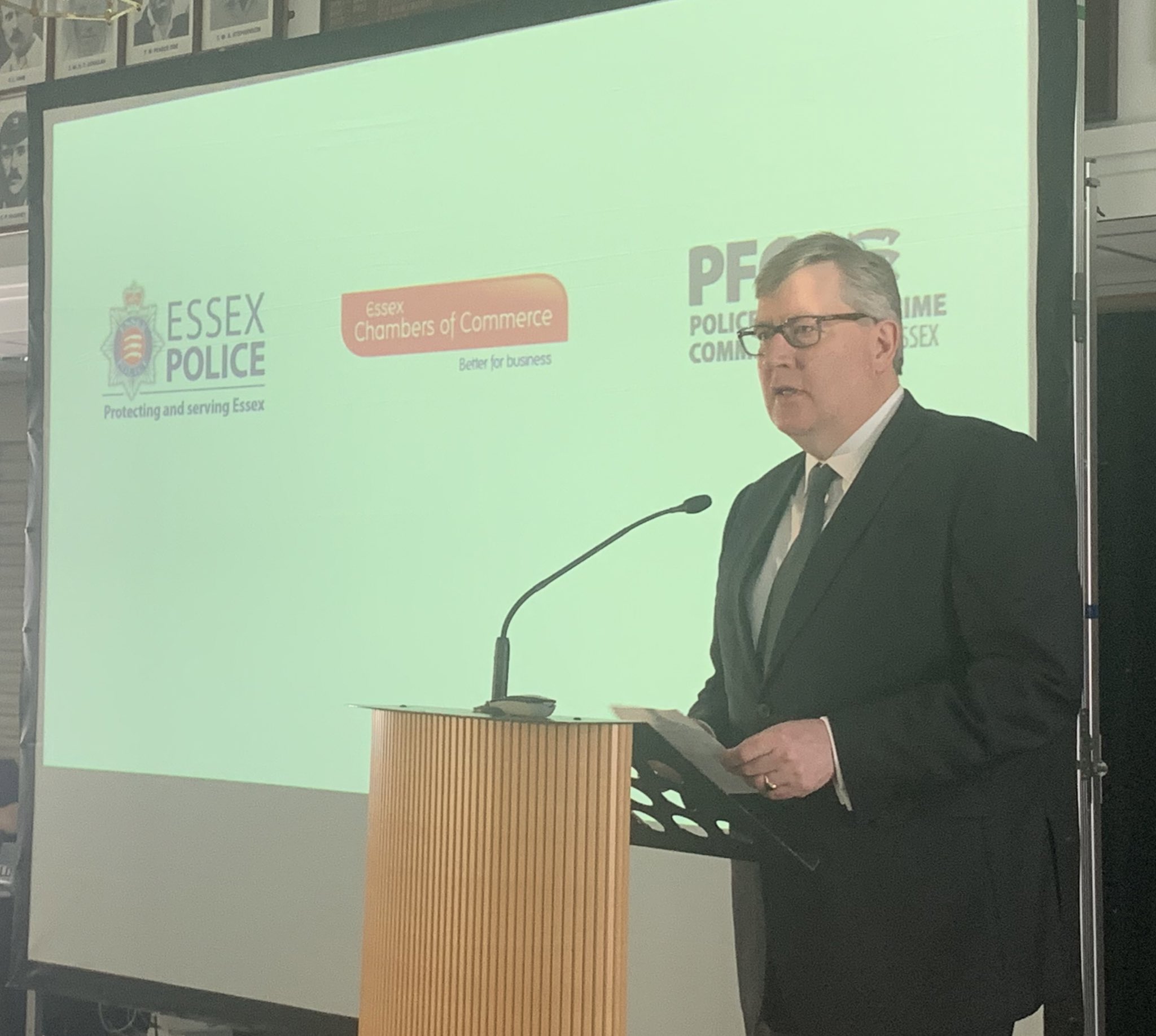 Roger Hirst, Police, Fire and Crime Commissioner for Essex, said: "Businesses are an important part of our day to day life, bringing wealth and vibrancy to our communities. We want to create safe and secure environments where local businesses can thrive. Businesses have told us what support they need to do this, and we have responded. Only by working together can we drive down crime, making our communities a safer place to work, visit and thrive for us all."


The Chief Constable of Essex Police, Ben Julian Harrington, said: "We have been investing heavily in local, community policing over the last two years. Last summer we launched Town Centre Teams across Essex and expanded our Rural Engagement Team to build on our dedicated support for both local businesses and communities.

"The dedicated Business Crime team will continue this support by working closely with business owners, partners and customers to bring together intelligence from across the county to provide practical advice and catch the criminals who are targeting and affecting local businesses."

Find out more about the Essex Business Crime Strategic Board
View the Crime Against Business Strategy document