News
Essex Chambers c2c Networking Express is a great success!
June 23, 2018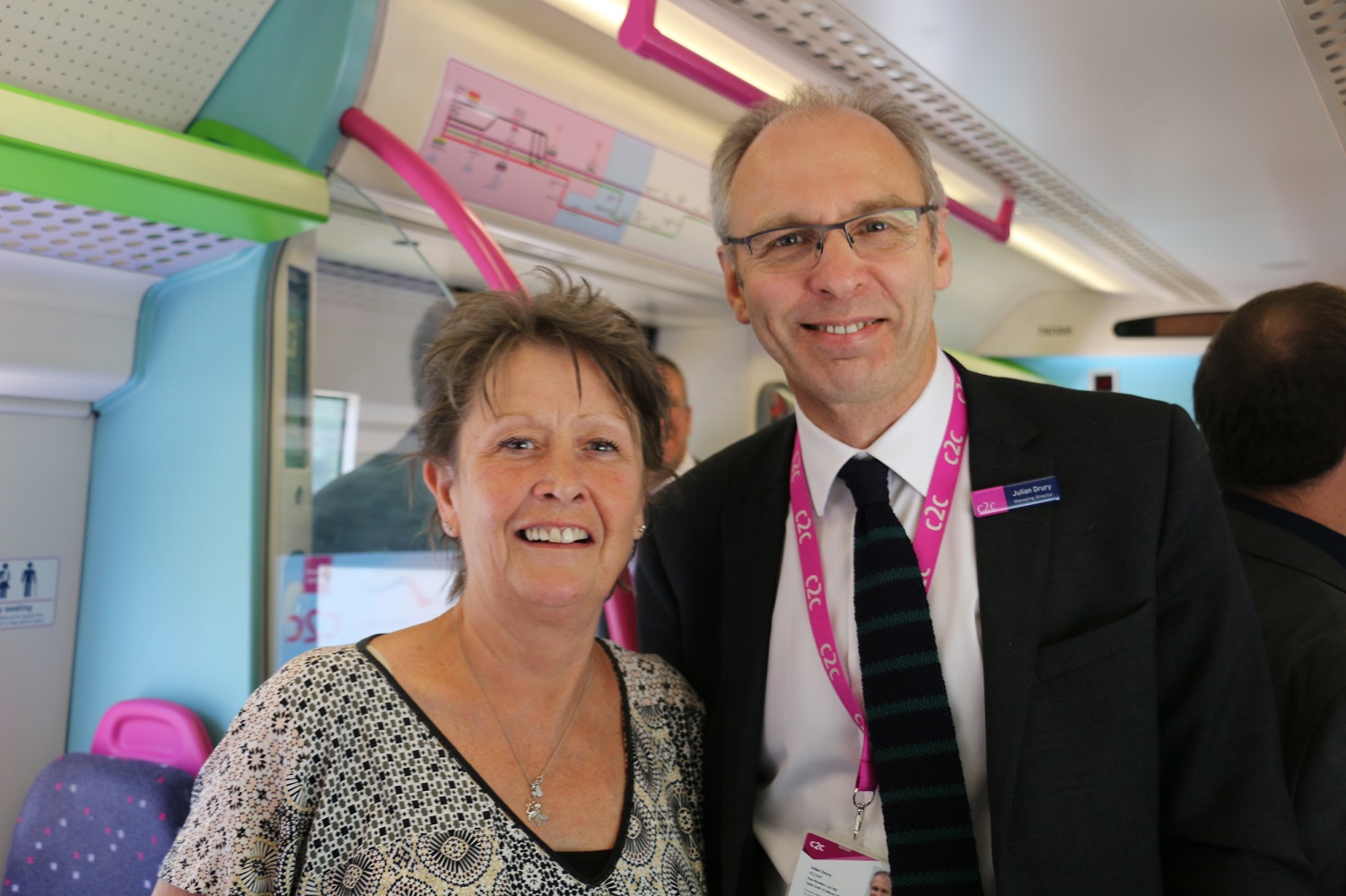 Businesses from around Essex got aboard a c2c Networking Express yesterday (Thursday) organised by Essex Chambers of Commerce in conjunction with Trenitalia c2c, South Essex College and Holiday Inn, Basildon, for a unique networking event. The private chartered train collected passengers at Basildon Station for a journey which took them to Shoeburyness and back a couple of times.
Whilst aboard, the passengers listened to short presentations from Julian Drury, Managing Director of Trenitalia c2c, Denise Rossiter, Chief Executive of Essex Chambers of Commerce, Joanne Giles, Director of Apprenticeships and Employer Engagement for South Essex College and Adam Judge, General Manager of Holiday Inn, Basildon. Holiday Inn, Basildon kindly provided a packed lunch and there was plenty of that all-important networking with fellow passengers.
Denise Rossiter Chief Executive of Essex Chambers of Commerce said, "It certainly was a special event which is something we like to do at Essex Chambers of Commerce – networking with a difference! It is great to work with two of our Patrons Trenitalia c2c and South Essex College to bring together the business community of Essex."
Our next event is an Evening with Manager of Southend United Football Club Chris Powell on Thursday 26 July 2018 between 4.30pm and 6.30pm at Holiday Inn, Southend. A chance to ask Chris any burning questions you may have ahead of the start of the football season and another chance to network with fellow Essex businesses. For more information and to book, please visit: https://www.essexchambers.co.uk/events/south_essex_networking_twilight_-_an_evening_with_southend_united_s_manager_chris_powell.htm