News
FREE Flights** for your next business trip from Southend Airport for Essex Chambers Members!
March 8, 2018
Essex Chambers Members* are being offered a chance to experience London Southend Airport for FREE** on their next business trip.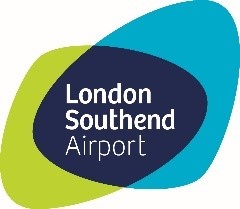 Why spend hours in the car or on the train from Essex when you can now get to your business meeting in the North of England, Scotland or Ireland quickly and easily from London Southend Airport?
Thanks to three new routes to Manchester, Glasgow and Dublin (operated through Stobart Air's franchise partnership with Flybe) – with each timetable specially designed to enable same day travel – there is now a much simpler, swifter way to get from A to B.
London Southend Airport is so confident that once you've tried their new routes to these important business hubs you'll never go back to the road or rail, they've partnered with Essex Chambers of Commerce to give local business people the chance to try these three routes for absolutely FREE.
The free trial ticket offer is exclusively available to Members of the Essex Chambers of Commerce. If you would like further information about becoming a Member of Essex Chambers of Commerce, please visit: https://www.essexchambers.co.uk/membership.htm
Denise Rossiter - Chief Executive, Essex Chamber of Commerce said "London Southend Airport is growing to be a real asset to businesses in the county and I am delighted to be able to work with them to offer Essex Chambers of Commerce Members this unique opportunity to experience these new routes absolutely free of charge. I am personally looking forward to making use of this offer to meet Chamber colleagues elsewhere in the UK and tell them what a great place Essex is to do business in."
Glyn Jones - Chief Executive Officer, Stobart Aviation, owners of London Southend Airport said "This offer presents a great opportunity for our local business community to try our new domestic business routes at no cost to themselves. We are doing this as we simply want people to experience for themselves how quick, easy and convenient using the airport can be for their busy working lives, and then spread the word. We hope lots of Essex Chambers of Commerce Members will use this offer to help build their businesses."
*Businesses must be current Members of Essex Chambers of Commerce to apply for this offer and claim by Friday 16 March 2018.