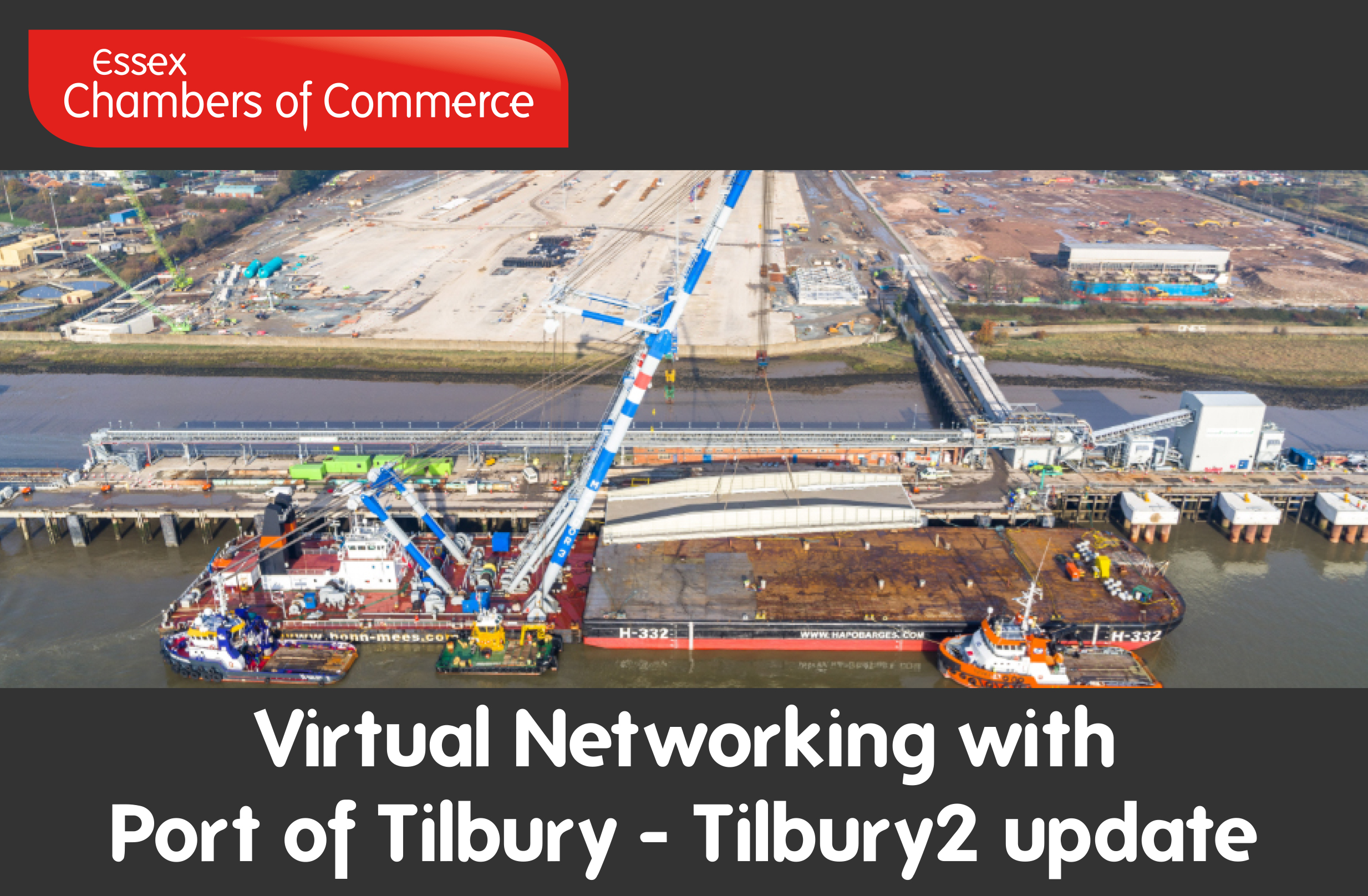 Join us to hear from John Speakman – Senior Assets Manager for the Port of Tilbury
Port of Tilbury is London's major port, the largest port on the Thames and also the largest multi-modal port in the South East. The port offers operational support for many different cargoes, which total 16 million tonnes per annum and this is estimated to value around £8.7 billion.

Having steadily grown since its' opening in 1886 Tilbury's owners, Forth Ports Group, obtained approval to build a new terminal adjacent to the current port in February 2019. The construction of the new port, known as Tilbury2, is being built on the 152-acre site which was part of the former Tilbury Power Station.

Despite the restrictions put in place during the Covid-19 pandemic, great progress has been made on the construction of Tilbury2 – join us to find out more!
Date:
Thursday

24th September

2020 – 3.00pm to 4.30pm
Cost to attend: Members £10.00 + VAT Non-Members £20.00 + VAT
During this event you will have the opportunity to break off into smaller groups and network with your fellow attendees. This is the perfect opportunity to catch up and make new contacts in a safe, sociable and secure way during this time of social distancing.
Agenda
2.45pm – Sign in to Zoom Meeting
3.00pm – Welcome introduction from Denise Rossiter CEO, Essex Chambers of Commerce
3.05pm – Presentation from John Speakman, Senior Property Manager
3.25pm – Q&A
3.30pm - Networking
4.30pm – Meeting finishes



The event will take place safely and securely via Zoom. Please note that you will receive the details to join the meeting once you have completed the booking form below.