BOOKINGS HAVE NOW CLOSED FOR THIS EVENT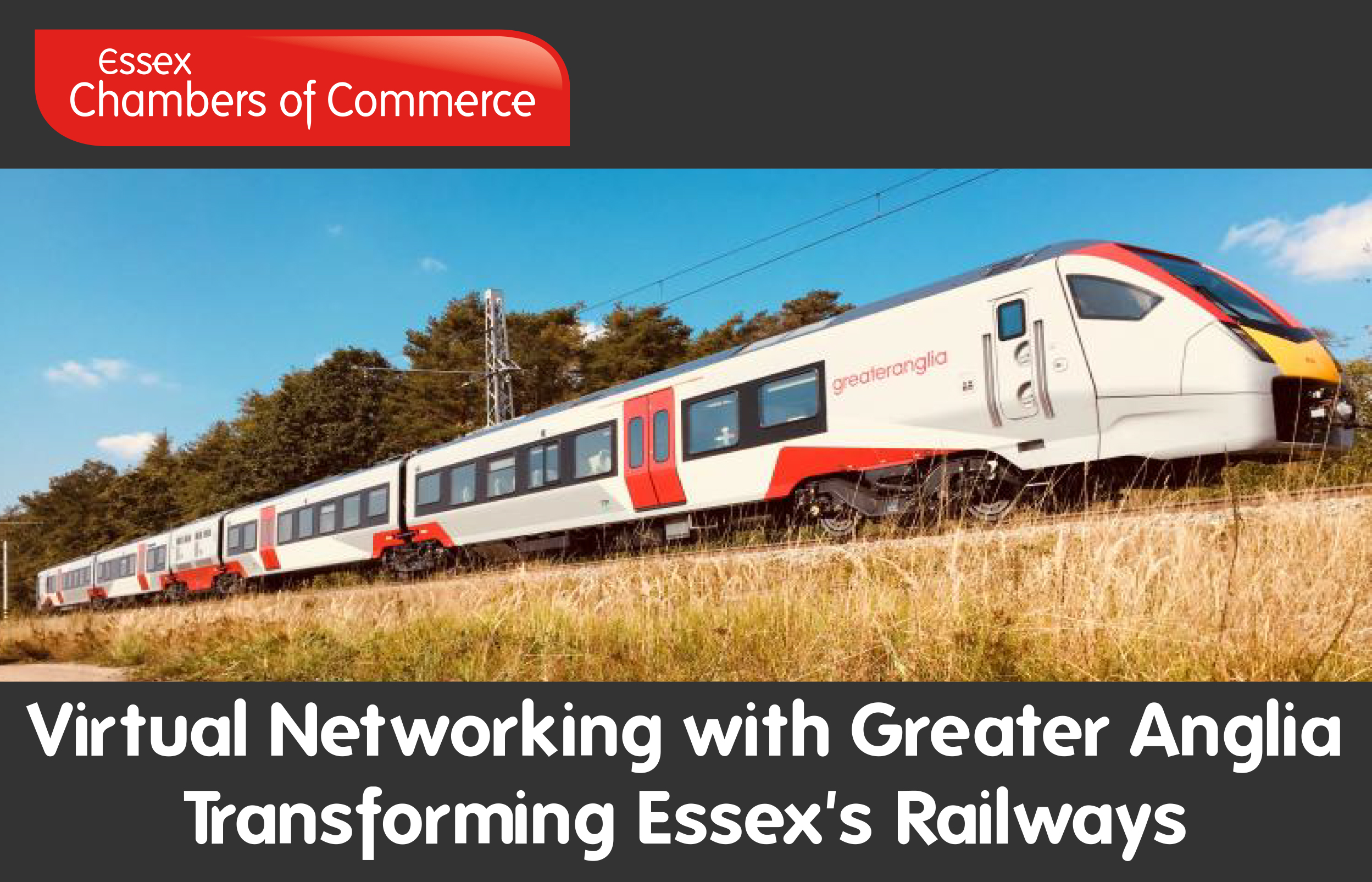 We are pleased to bring to you the next Virtual Networking event, in partnership with our patron Greater Anglia.

We will be joined by the Head of Corporate Affairs at Greater Anglia, Jonathan Denby. You will hear all about Greater Anglia's new trains and the future of rail transport in the region.

As part of their latest franchise agreement, Greater Anglia are replacing their entire fleet of rolling stock with brand new trains manufactured here in the UK by Bombardier and in Switzerland by Stadler. Greater Anglia already run Stadler-built inter-city trains on the Norwich - Ipswich - Colchester - London mainline and smaller bi-mode trains on some regional and local routes. Bombardier are producing 111 new electric suburban trains to run on commuter routes in Essex.
These new trains represent a major step change in the level of service offered by Greater Anglia, meaning that Essex rail users will now have access to some of the most modern trains in the country. Greater Anglia's Head of Corporate Affairs, Jonathan Denby, will be joining us to explain more about their investment in these new trains and what it will mean for Essex commuters and businesses.

Date:
Thursday 6

th August

2020 – 3.00pm to 4.30pm
Cost to attend: Members £10.00 + VAT
Non-Members £20.00 + VAT
During this meeting you will have the opportunity to break off into smaller groups and network with your fellow attendees. This is the perfect opportunity to catch up and make new contacts in a safe, sociable and secure way during this time of social distancing.

Agenda
3.00pm – Sign in to Zoom Meeting
3.05pm – Welcome introduction from Denise Rossiter CEO, Essex Chambers of Commerce
3.10pm – Presentation from Jonathan Denby, Head of Corporate Affairs Greater Anglia
3.30pm – Q&A
3.35pm – Networking
4.30pm – Meeting finishes
The meeting will take place safely and securely via Zoom. Please note that you will receive the details to join the meeting once you have completed the booking form below.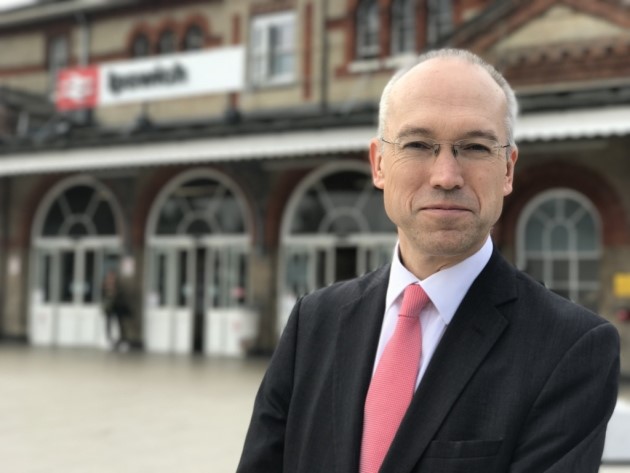 Jonathan Denby's
role encompasses public relations, public affairs, community engagement, regional rail strategy, integrated transport policy and accessibility. During his career he has undertaken a number of senior roles in the rail industry.

Notable achievements include the early provision of wifi facilities on intercity trains between Norwich, Ipswich, Colchester and London; the introduction of hourly train services between Ipswich and Lowestoft and leading the successful bid that led to the launch of the direct Norwich to Cambridge service in 2002.

He also played a pivotal role in the creation of the East Anglian Rail Prospectus and the stakeholder alliance that have helped to secure major regional rail service improvements, including the complete fleet of new trains now being rolled out in the current Greater Anglia franchise.
He has led a range of community-focused initiatives such as the development and operation of community rail partnerships on regional routes, to increase community involvement in service improvement projects, and the launch and expansion of the station adoption programme in East Anglia, where volunteers help to make local stations impressive gateways to their communities. Originally from Halifax in West Yorkshire, Jonathan lives in Norwich and enjoys travel, theatre and cinema-going, fell walking and time with his son.