Events
Virtual Export Licence Controls
Tuesday 6th December 2022
9:30am - 12:30pm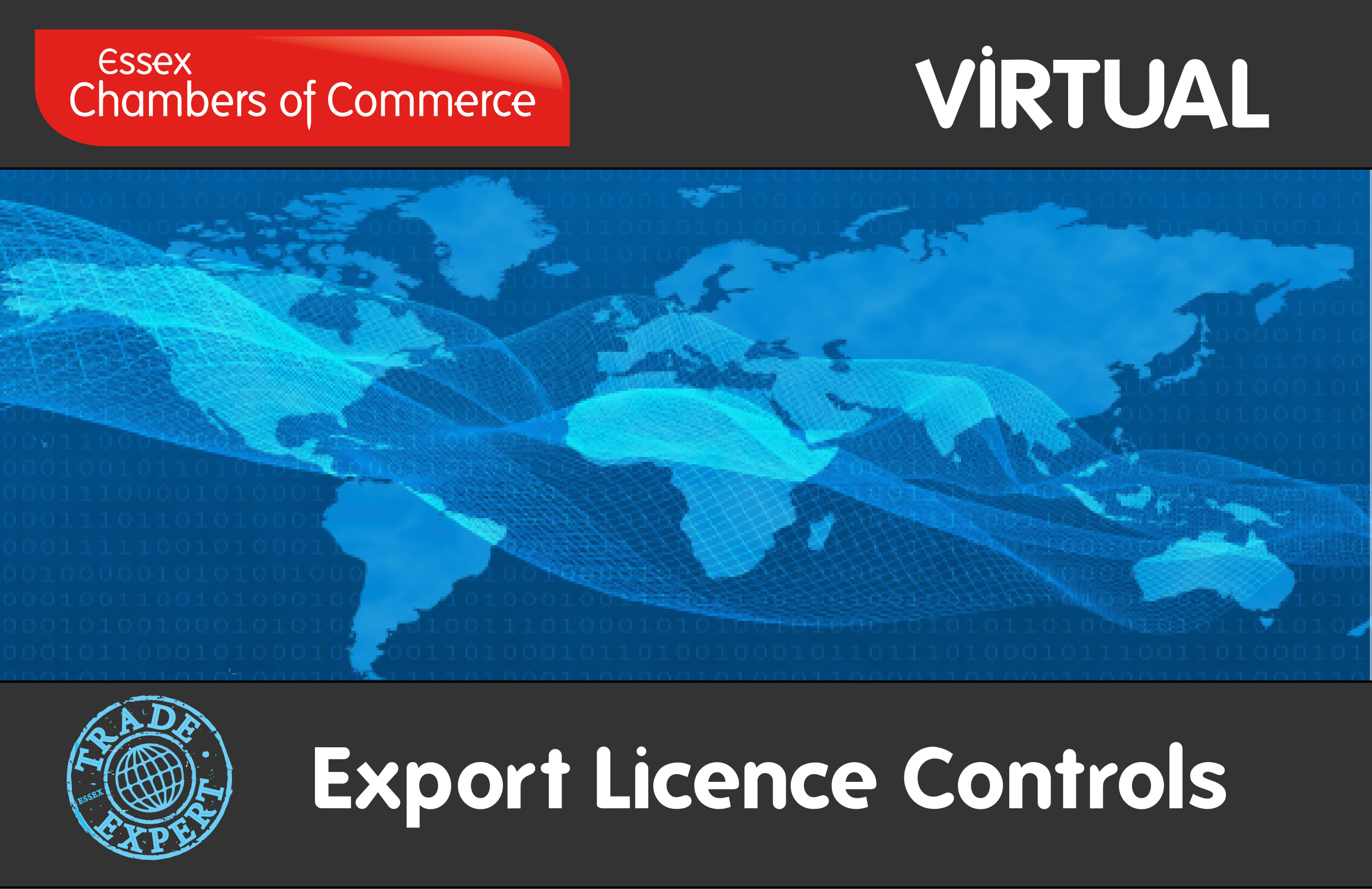 This virtual half day course will provide you with an understanding of Export Licence Controls.
Join us for an overview of the goods and services that require Licence Controls and means for your business.

By the end of the course attendees will have an understanding of:
Export Control Joint Unit – what is the role of ECJU

Military and Dual Use – what are strategic goods
Different types of Licences – what are the differences between OGELs, SIELs, OIELs

End User/Stockist/Consignee Undertakings – when are these required and why

Consignee / End User / Ultimate End User – which party performs which role

Exports – step by step how to export controlled goods

Technology – what is controlled technology and how to manage tangible/intangible

Shipping Log – what is the essential information to capture and record

Intangible Shipping Log – what additional information is essential for non-physical means

Record Keeping Procedure – what are the steps required to demonstrate compliance
Date:

Tuesday 6th December 2022 9.30am to 12.30pm
Cost to attend: Members £150.00 + VAT and Non-Members £195.00 + VAT
Please note: This event will not be recorded and any material will only be circulated to those that attend.


REMEMBER

compliance is not a choice, it's a necessity
Join us to ensure you are prepared for the challenges ahead.

If you would like to attend this event, please complete the online booking form below:



All event bookings need to be made and paid online only unless we have agreed alternative arrangements with you in advance of the event. If you have any queries, please contact our Accounts Manager Rachael Hogg on 01206 363721.