This virtual half day course will provide you with an understanding of Letters of Credit.
Join us for an overview of the most popular international method of payment, the documentary Letter of Credit, and ensure you always get paid!

By the end of the course attendees will be able to:
Identify the L/C procedure and identify the parties to an L/C

Identify the different methods of payment and the different types of Letters of Credit

Understand all the stages of a complete L/C transaction

Consider the important dates within a L/C and how to comply with these

Comply with the requirements of the Letter of Credit

Understand the benefits of a confirmed L/C

Consider how to manage part shipments and milestone payments

Understand Documentary Collections, Sight and Term drafts (Bills of Exchange)

Determine how to get your presentations right first time avoiding delayed payment of goods exported

Date: Thursday 3rd November 2022 9.30am to 12.30pm
Cost to attend: Members £150.00 + VAT and Non-Members £195.00 + VAT

Please note: This event will not be recorded and any material will only be circulated to those that attend.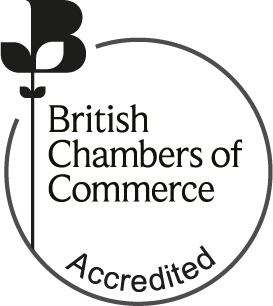 British Chambers of Commerce Accredited Course:
The British Chambers of Commerce has ten nationally accredited international trade courses that give essential skills that are invaluable to small and large businesses alike.
At the end of the course there will be a short assessment paper to complete which results in a BCC Certificate with a Pass or Merit achievement worth 1 credit. Achieve 6 credits to receive the BCC Foundation Award in International Trade.

Learn More