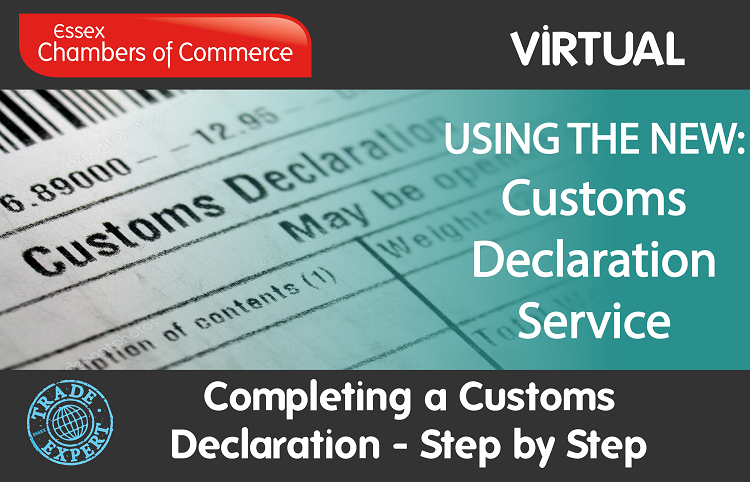 All businesses that Import and Export goods to and from the UK need to get ready for the Customs Declaration Service (CDS)
HMRC will soon be completely closing its Customs Handling of Import and Export Freight (CHIEF) system and will be replacing it with the Customs Declaration Service (CDS).
HMRC will gradually reduce CHIEF services, with functionality switched-off in 2 phases.
---
Let us help you in navigating CDS in order to complete your Custom Declarations
This practical CDS training will help companies to submit a CDS import declaration successfully and make sure you have the required skills to deliver the movement of goods smoothly and submit accurate information to HMRC.

As companies still have significant amount of time to prepare and learn how to declare exports on CDS we are focusing on the imports. However, once you have a clear understanding of how import declarations need to be made on CDS, you will have the level of knowledge for export declarations. In general, export declarations are considered slightly easier to complete than import.

We will give you a short overview on the background of Customs Declarations, and when and why they are needed, before we take you through each field of the Customs Declaration.

We will:
Give delegates an overview of the NI Protocol and what it means for businesses.

Provide a practical walkthrough of the customs declaration process through CDS.

Demonstrate the gathering of information to successfully complete a customs declaration, while exploring a number of typical common errors when completing declarations.

Who should attend?
This course is for any business involved in international trade, including new logistics staff who require formal training, longstanding staff who would like to update their knowledge and individuals involved in logistics, designated purchasing personnel, managers and directors.

Date: Thursday 13 October 2022 10.00am to 4.00pm
Virtual: Zoom Platform
Cost to attend: Members £270.00 + VAT and Non-Members £350.00 + VAT
Previous attendee feedback:

"I enjoyed the presentation and it gave me a great insight into CDS. The presenters were very clear and friendly and I do feel that I got a lot out of the day."
---
"I found the training very informative. I understand the CDS system much better, even though we don't do our own declarations.

The presenters were very clear and answered all questions put to them, even by myself at a very novice level. I found them engaging an thought they presented and explained well."

Please note: This event will not be recorded and any material will only be circulated to those that attend.