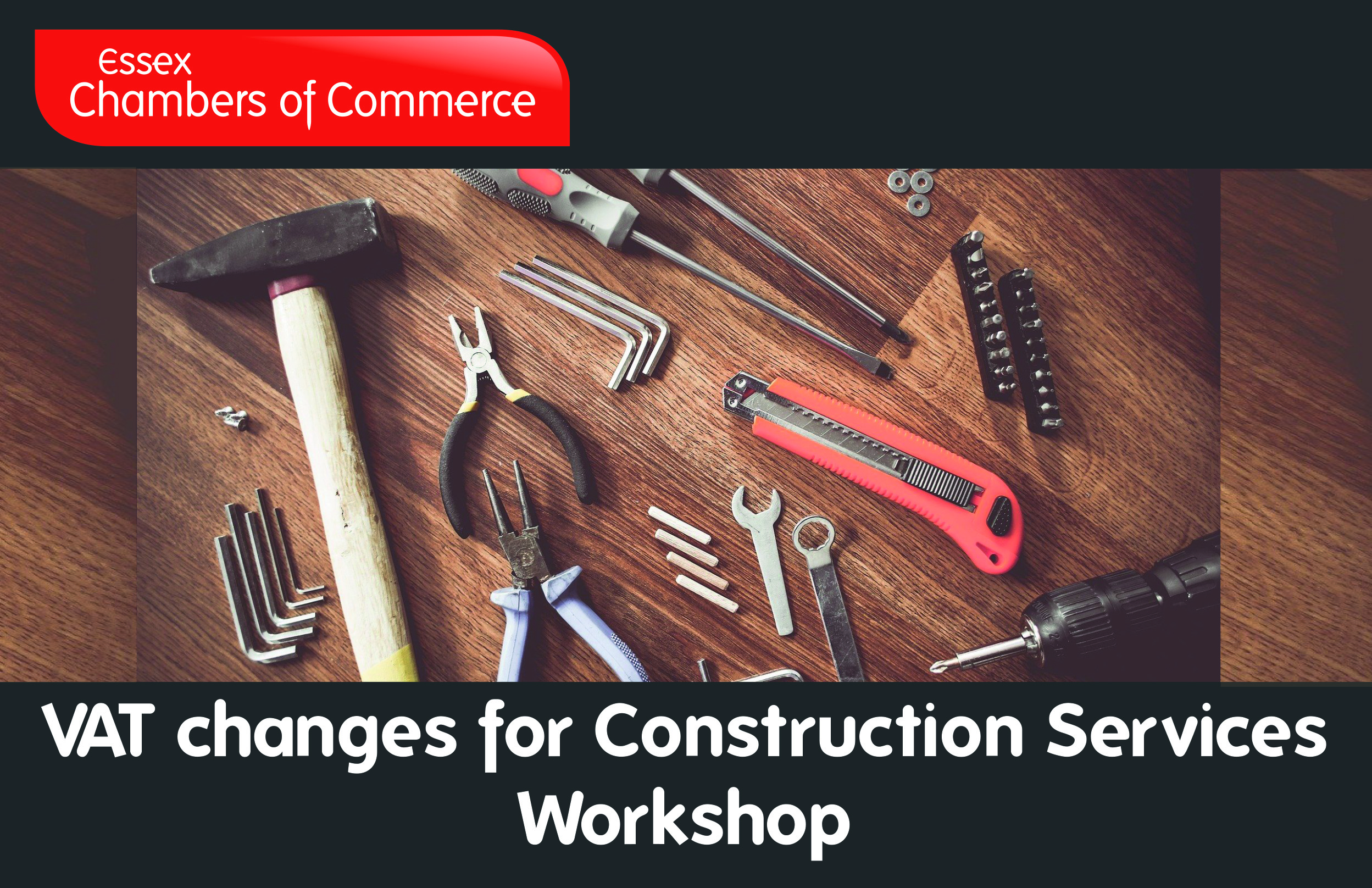 From 1st March 2021 the domestic VAT reverse charge must be used for most supplies of building and construction services.

The charge applies to standard and reduced-rate VAT services:
for individuals or businesses who are registered for VAT in the UK

reported within the Construction Industry Scheme
The new rules will apply to work such as construction, alteration, repairs, demolition, installation of heat, light, water and power systems, drainage, painting and decorating, erection of scaffolding, civil engineering works and associated site clearance, excavation, foundation works.

Some works will not be covered, these include professional services of architects or surveyors, or of consultants in building and engineering.

Join us to learn if you will be affected, what it could mean for your business and get prepared!

To prepare for the 1st March 2021 introduction date you need to:
check whether the reverse charge affects either your sales, purchases or both
make sure your accounting systems and software are updated to deal with the reverse charge
consider whether the change will have an impact on your cash flow
make sure all your staff who are responsible for VAT accounting are familiar with the reverse charge and how it will operate
The workshop will include:
an outline of the Construction Industry reverse charge rules from 1st March 2021
a worked example of how the rules will impact on various parts of the Construction Industry
Date:
Wednesday 17th February 9.30am to 11.00am
Cost to attend: £20.00 + VAT Members and £35.00 + VAT Non-Members
This is your opportunity to ask questions on what your business needs to do to implement the change from 1st March 2021.