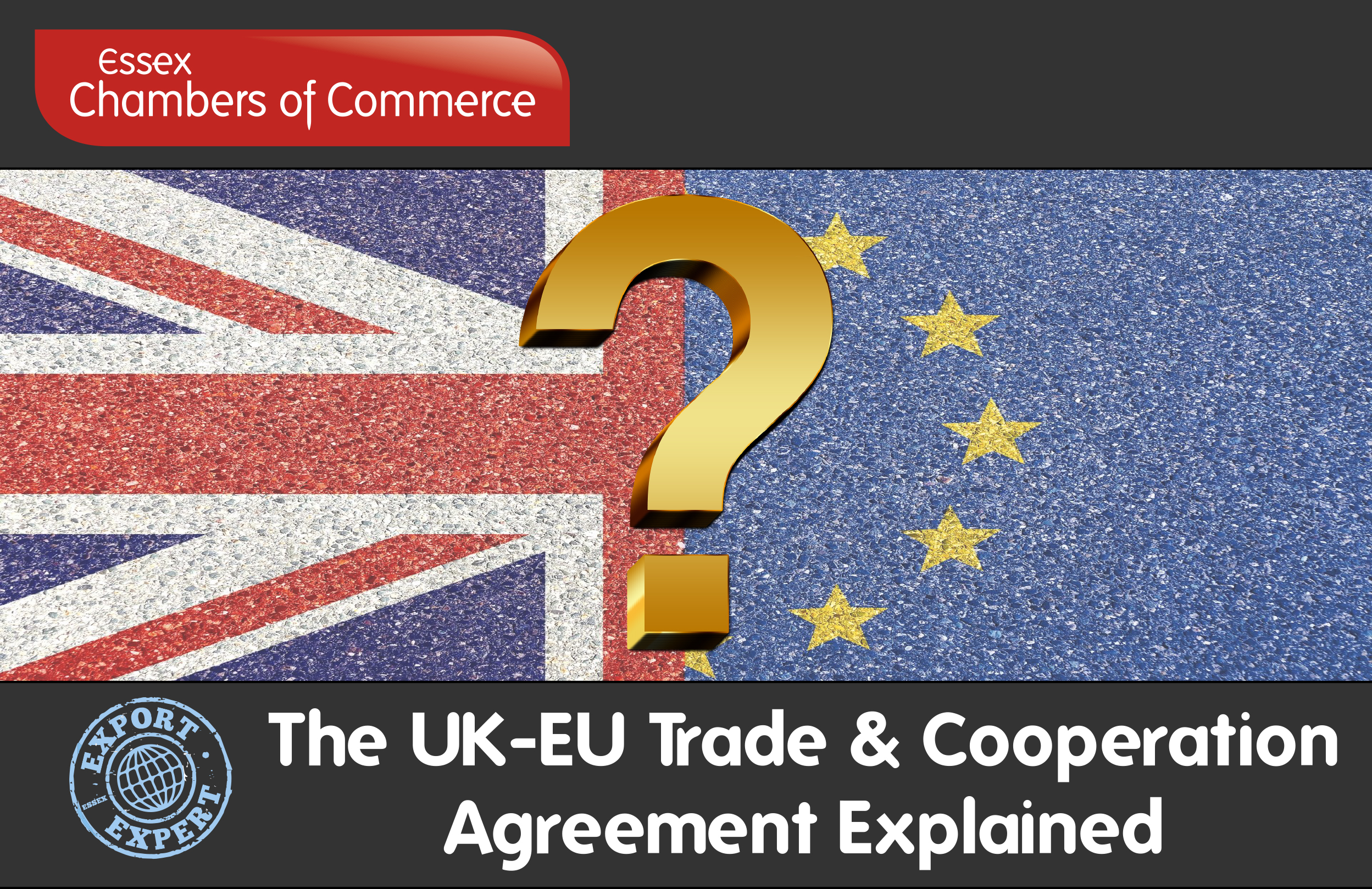 The UK has reached a Trade & Cooperation Agreement (TCA) with the EU but what does this mean for your business?

Although the TCA agreement provides for significant benefits in trade, UK companies trading with the EU must be prepared for the additional requirements that have come into effect.

Join us on this half day course to learn what is known so far about the impact of the agreement on exporters and importers and the movement of goods.

We will explain why Rules of Origin are important and how they can help you determine if your goods will qualify for zero tariffs when trading with the EU. This applies to all businesses that wish to move goods between GB and EU.

Goods do not qualify just by moving between GB and EU. Goods must be originating.
Learn what goods are wholly obtained.
Learn how goods can be sufficiently transformed by a Product Specific Rule ('PSR').
We will show you how to find the rule applicable to your product.
We will show you how to read the TCA; How to understand the General Provisions. How to comply with the PSR, and whether there is a Transitional PSR applicable to your product.

Non-originating goods will attract the Most Favoured Nation duty rate upon import into GB (UK Global Tariff) or import into EU (EU Common External Tariff)

We will cover Statements of Origin, Suppliers Declarations, Importer's Knowledge. You will need to retain adequate evidence of meeting the qualifying rule, otherwise Customs can demand the underpaid duty, retrospectively up to 3 years.

Date: Thursday 18th March 2021 9.30am to 12.45pm
Cost to attend: Members £150.00 + VAT and Non-Members £175.00 + VAT

Agenda
9.15: Registration
9.30: Start
10.25: Break
10.30: Re-start
11.25: Break
11.30: Re-start
12.30: Q&As
12.45: Training ends
Be safe. Be knowledgeable. Be compliant in our Beyond Brexit world. Be trained by our Export Experts.