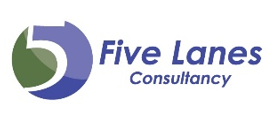 Howard Levene - Biography
I have worked in various capacities in the customs and international trade environment for many years. Having spent a number of years as an HMRC computer audit officer, I moved into industry and enhanced my experience by working with a customs software house, two of the worlds' biggest supply chain and logistics companies, two of the big four consulting firms and most importantly as the Europe Middle East and African Customs Director for a global automotive supplier. In the past I represented the automotive supplier industry at a number of EC committees and currently chair the BEIS Trade Facilitation Expert Panel and support the Society of Motor Manufacturers in customs matters.
I am business focused seeking to help companies improve their bottom line, be more efficient but maintain and improve compliance and can evidence this through savings achieved in the recent past.
I am now putting my experience to good use as an independent customs and trade adviser to a number of companies in the retail, automotive and other manufacturing and resale environments.