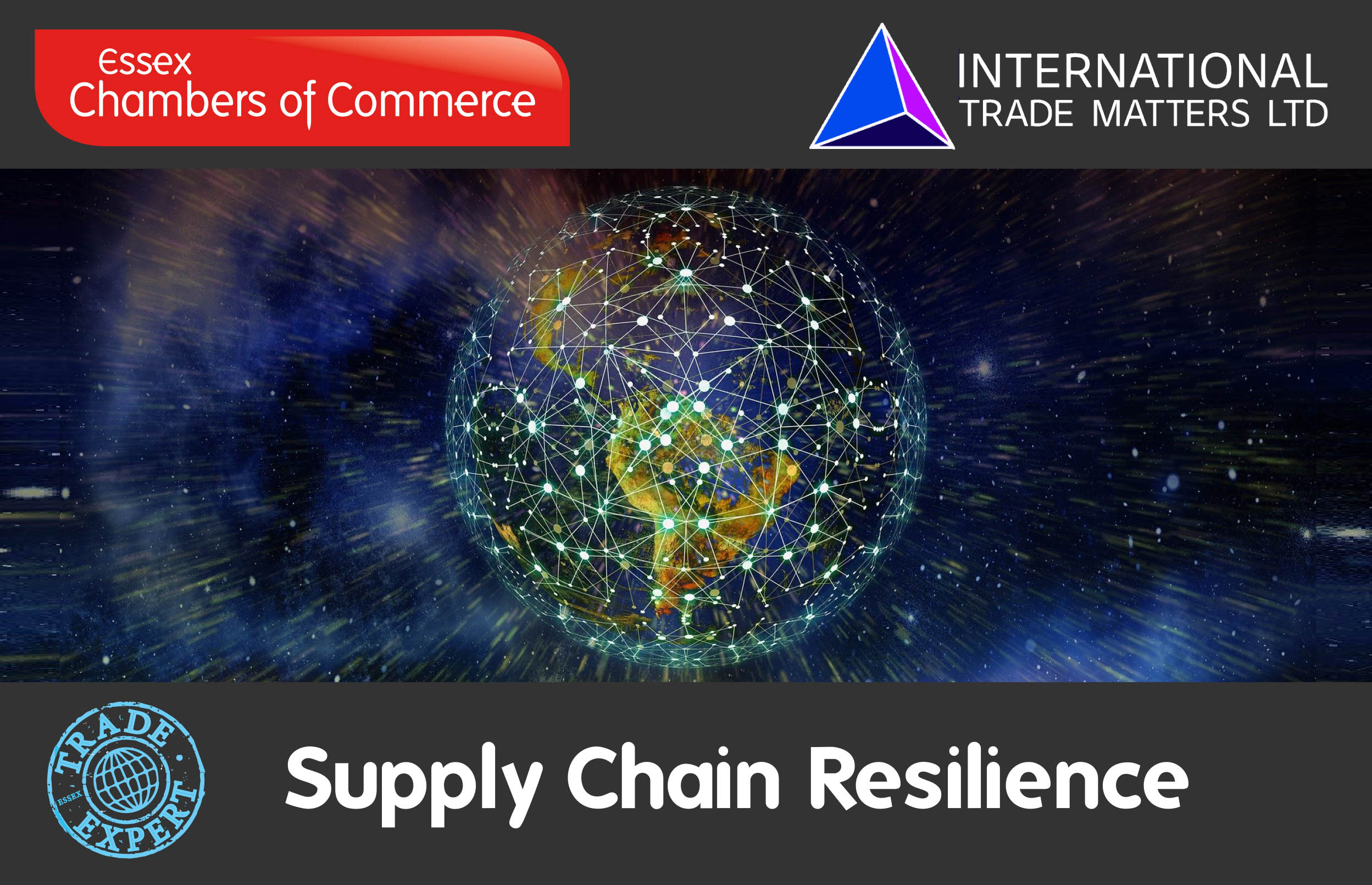 Creating and maintaining a resilient Supply Chain is imperative to maintaining reliability and reputation. Interdependency of critical supplies means that a company must recover from disruptions rapidly to ensure delivery and production schedules.

This half day course will investigate how to maximise and modernise Supply Chain resilience in our unpredictable and challenging trading environment.

Course Contents:
How to handle Supply Chain disruptions.

Minimising supply chain risk.

Building resilience in both transport and logistics.

Building an established strategic alliance to mitigate the risks.

Making a contingency plan and budget to account for Supply Chain disruption.

The importance of communication and adoptions of technology.

Three strategies for building a resilient Supply Chain.

Diversity sourcing.

Building reserves.

How to predict, sense, and respond with agility.

Mapping out structural risk.
Who Should Attend
This course is aimed at Business Owners, Directors and Senior Managers who are responsible for direction, governance, continuity, and strategy for international purchases and sales through their supply chains.

The course will be valuable to businesses who have not had to consider their international supply chain before, or who require a refresher when rethinking their current strategies.

Date: Friday 30th July 2021 9.15am to 12.15pm
Cost to attend: £150.00 + VAT Members and £175.00 + VAT Non-Members

This course will be delivered by International Trade Matters Ltd with trainers who have a team of highly experienced specialists with a combination of regional, industry sector and export-function expertise.