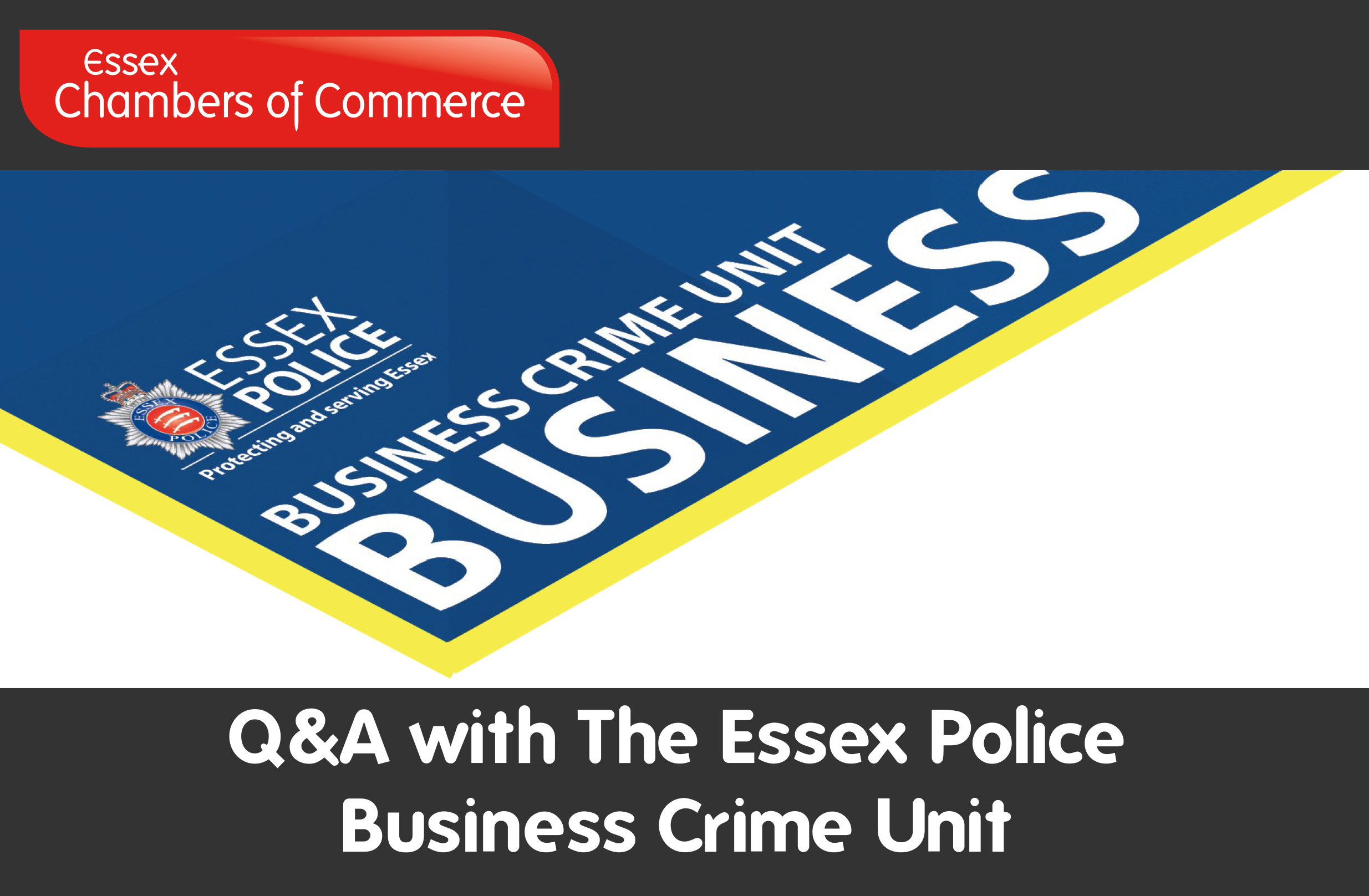 Join us to ask questions about Business Crime Policing in Essex and discuss the issues faced by your business.

The Essex Police Business Crime Unit was setup earlier this year to act as a one-stop shop for the Business community to have a voice into local Policing. Throughout this period they have worked hard to support businesses through the closure and recovery phases of the pandemic. They are aware of the significant challenges facing businesses at the moment and are pleased to be offering their first online Q&A event. This informal event is an opportunity for businesses to ask questions around policing, how crime affects your business and what the Essex Police Business Crime Unit can do to support you. We welcome all Essex Businesses to this event and are particularly keen to hear from smaller businesses.

This is your opportunity to hear directly from the Police Unit dedicated to the Essex Business community, have your questions answered and your concerns heard.

Date: Thursday 17th December 2020 - 10.00am - 11.00am
Cost: FREE - Open to all Essex Business to attend.

Agenda
9.50am – Sign in to Zoom Meeting
10.00am – Welcome introduction from Denise Rossier, CEO of Essex Chambers of Commerce
10.05am - Presentation from Terry Jacobs, Business Crime Unit & Fraud Victims Co-ordinator Sgt
10.25am - Q&A session.
11.00am –Meeting Finishes

If you have any questions you would like to submit in advance of the meeting please send all questions to

events@essexchambers.co.uk



This event is open to all Essex Businesses, Members and Non-Members.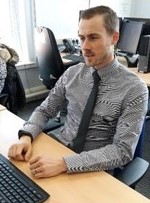 Sgt Terry Jacobs
Terry has had a career on frontline local policing teams, roads policing and more recently managing complaints and misconduct. Terry heads up the Business Crime Unit within the Local Policing Support Unit at Essex Police. Terry also leads the Fraud prevention team which engage with vulnerable fraud victims to reduce the risk of them becoming a repeat victim of fraud.