As we draw towards the end of 2018 why not join Essex Chambers of Commerce for our Annual County Lunch being held once again in the delightful surroundings of Stock Brook Golf and Country Club in Stock near Billericay.

Following a pre-lunch reception drink guests will enjoy a three course meal, with wine included, and tea or coffee to finish. To end on a high note we are pleased to have award-winning journalist and broadcaster John Sergeant joining us. He regularly appears on a variety of national television programmes and will be talking to us about highlights from his varied career.
Tickets are on a first come first sold basis and start at £50.00 plus VAT per person. If you want to reserve a group of tickets or even a table of ten we would be happy to arrange that for you.

We look forward to seeing you on the 6th December for what will be the ideal way to start rounding off the year with a great lunch and plenty of opportunities for networking ready for 2019!
Date:
Thur

sday 6th December 2018 11.30am to 3.00pm
Venue:
Stock Brook Golf & Country Club, Queens Park Ave, Stock, Billericay CM12 0SP
Cost to attend: Members £50.00 +VAT, Non-Members £65.00 + VAT,
Table of 10: Members £500.00 + VAT, Non-Members £645.00 + VAT
The agenda for this event is as follows:
11.30am - Registration and Networking Opportunities

12.20pm - Delegates are seated for Lunch
2.00pm - Welcome and introduction from Denise Rossiter, Chief Executive, Essex Chambers of Commerce, followed by our Guest Speaker Presentation by John Sergeant.
3.00pm - Event closes
Menu
Starter
Main Course
​​​​​​Rosemary Rump of Lamb with Roasted Vegetables

Gruyere, Spring Onion & Desiree Tart with Rocket Leaves & Basil Oil
Both served with a selection of Seasonal Vegetables and Roast Potatoes

Dessert
Lemon and Blueberry Trifle with Shortbread Biscuits
To Finish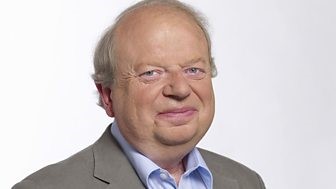 About John Sergeant
John is an award-winning journalist and broadcaster. John's first BBC television appearance was in 1966 a few months after graduating from Magdalen College, Oxford where he studied Politics, Philosophy and Economics. John then became a journalist, training on the Liverpool Daily Post and Echo before joining the BBC staff in 1970.

He reported from 25 countries and he covered a number of conflicts, including the Vietnam War and the troubles in Northern Ireland, before settling down at Westminster. He was chief political correspondent of the BBC for 12 years. His most famous broadcast was with Margaret Thatcher outside the British Embassy in Paris in 1990 when she heard the result of the leadership contest which would lead to her resignation as prime minister two days later. After thirty years with the corporation he moved to ITV where he was political editor of ITN.

Since then he has worked as a freelance, taking on a variety of roles including presenting a variety of programmes on topics ranging from the British Indian Railways and barge journeys around Britain as well as narrating a number of popular programmes, including the recent Blackadder documentary for the BBC and the Grimefighters series for ITV.

John is also a regular guest on a wide range of radio and TV programmes, including Have I Got News for You, Room 101, QI, Question Time, and Any Questions. More recently he was a contestant in the sixth series of the BBC's Strictly Come Dancing.