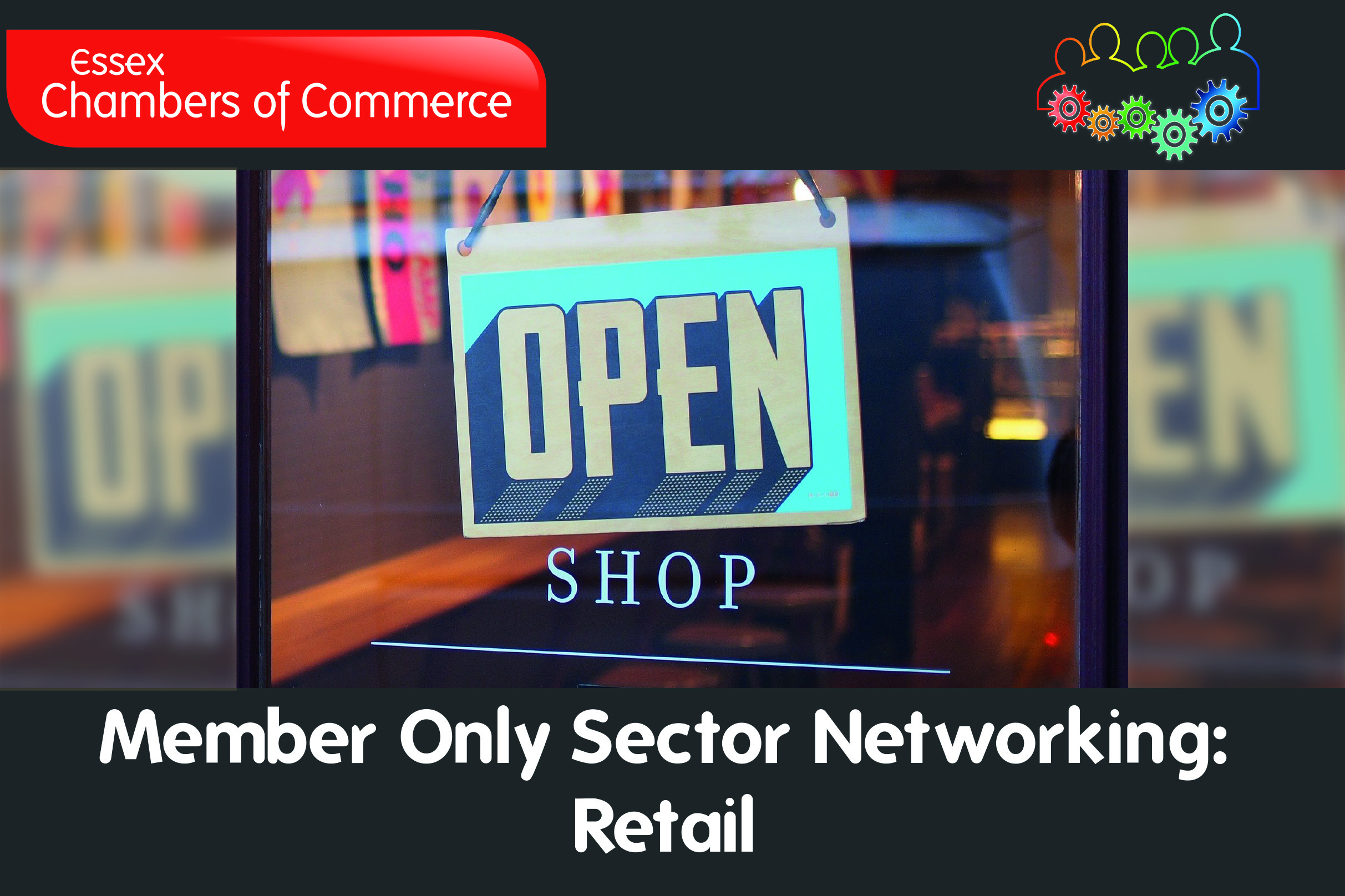 To complement our Free Member Networking we are pleased to continue our sector based networking events in 2021.
These monthly events focus on one sector or business area and are designed to create new contacts, collaborations and support in these difficult times. They are for all sizes of business from our SME's to our larger multi-nationals.

This next event will focus on the Retail sector and will give you the opportunity to discuss industry challenges, trends and developments.

Who should attend:
This event is designed for any members of the Essex Chambers of Commerce who work in the Retail or Wholesale sector, including Sales, Distribution, Logistics, Packaging, Suppliers and E-commerce Retailers.
This networking event will feature breakout rooms and will comprise of pure networking.

Date: Thursday 4th February 2021 9.30am to 11.00am
Cost to attend: FREE Members only - Two people per company can attend

You must be a member of the Essex Chambers of Commerce and in the Retail Industry to attend.
If you do not fit these criteria you will be contacted and a joining link will not be issued.

Before booking please be aware of the following;
Spaces will be capped at 30 attendees per event.

All spaces are offered on a first come first served basis.
Networking will take place safely and securely via Zoom. Please note that you will receive the details to join once you have completed the booking form below.