Refreshments, Lunch and a comprehensive Export Expert manual of the topics covered will be provided.

The purpose of the course: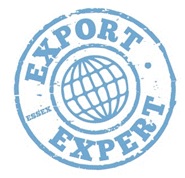 Incoterms: This is your opportunity to understand fully the comprehensive aspects of International Commercial Terms "Incoterms". If you do not know your DAP from your DAT, or get confused over FOB versus FCA; then this is the course for you. We'll guide you through each of the Incoterms, explaining the costs involved, and whether these should be met by the Seller or the Buyer. We'll identify the transfer of risk points for each of the 11 Incoterms, and clarify the issue of Insurance.
Export Licence Controls: We'll then enter the world of Export Licence Controls, explaining the roles of Department for Business, Energy & Industrial Strategy (BEIS) and their SPIRE system. Whether you are selling goods designed for Military use, or Dual-use items: or whether you are not sure (!), we'll explain the classification process, and the importance of End-User Undertakings. Export Licence rules do not only cover the physical movement of goods, but also encompasses software, technology, irrespective of whether or not the goods are departing from the UK.

Benefits for your organisation:
A unique opportunity to learn about these two very different aspects of International Trade.
The new Incoterms 2010 rules will be examined in detail, ensuring awareness of which 4 Incoterms have been removed, and the 2 extra Incoterms that have been introduced. Use these International Commercial Terms to understand the costs and risks when moving goods internationally, thereby avoiding disputes with your customers. Export Licence Compliance is essential to all exporters. Companies large and small must equally comply with our Licensing rules. This course will ensure you aware of the SPIRE system, and how to keep updated on the frequent changes.

Who is this course for?
This one day course is suitable for all Exporters, whether you are exporting goods &/or technology &/or software. Incoterms covers the physical movement of goods, but Export Licensing has a much wider remit. It is vital that you meet your responsibilities as an Exporter, and have an awareness of Financial Sanctions.

Topics Covered: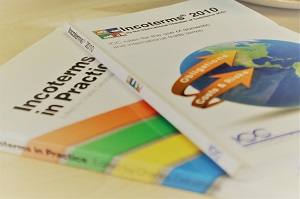 Incoterms 2010 in depth

Delivery & transfer of risk

Cost build up

Insurance Issues

Export Licences & the SPIRE system

BEIS (Department of Business, Energy & Industrial Strategy)

ECJU (Export Control Joint Unit)

Different types of Licence

End User Undertakings
By the end of the course, delegates will be able to:
Move goods confidentially across borders, being aware of the risk and cost lines. Have the knowledge of how to search for whether or not an Export Licence is required. Determine the different licences available, and when each are applicable. Log on to your own SPIRE account, and be confident about Export Licence requirements. Receive Export Control Notices to ensure you are kept up to date with changes in regulations.
Details of all attendees to any Essex Chambers event are included within the events delegate list. You hereby consent to the use of your data for that purpose in accordance with Data Protection Act 1998.

ESSEX CHAMBERS OF COMMERCE RESERVE THE RIGHT TO REFUSE ADMISSION TO ALL OR PART OF ANY EVENT.
Please note – if you do not receive confirmation 48 hours after booking your place, please contact the International Trade Team on 01702 560100.

All event bookings need to be made and paid online only unless we have agreed alternative arrangements with you in advance of the event. If you have any queries, please contact our Accounts Manager Rachael Hogg on 01206 363721.

This event is now closed for bookings.

Click here to book on the next available course.