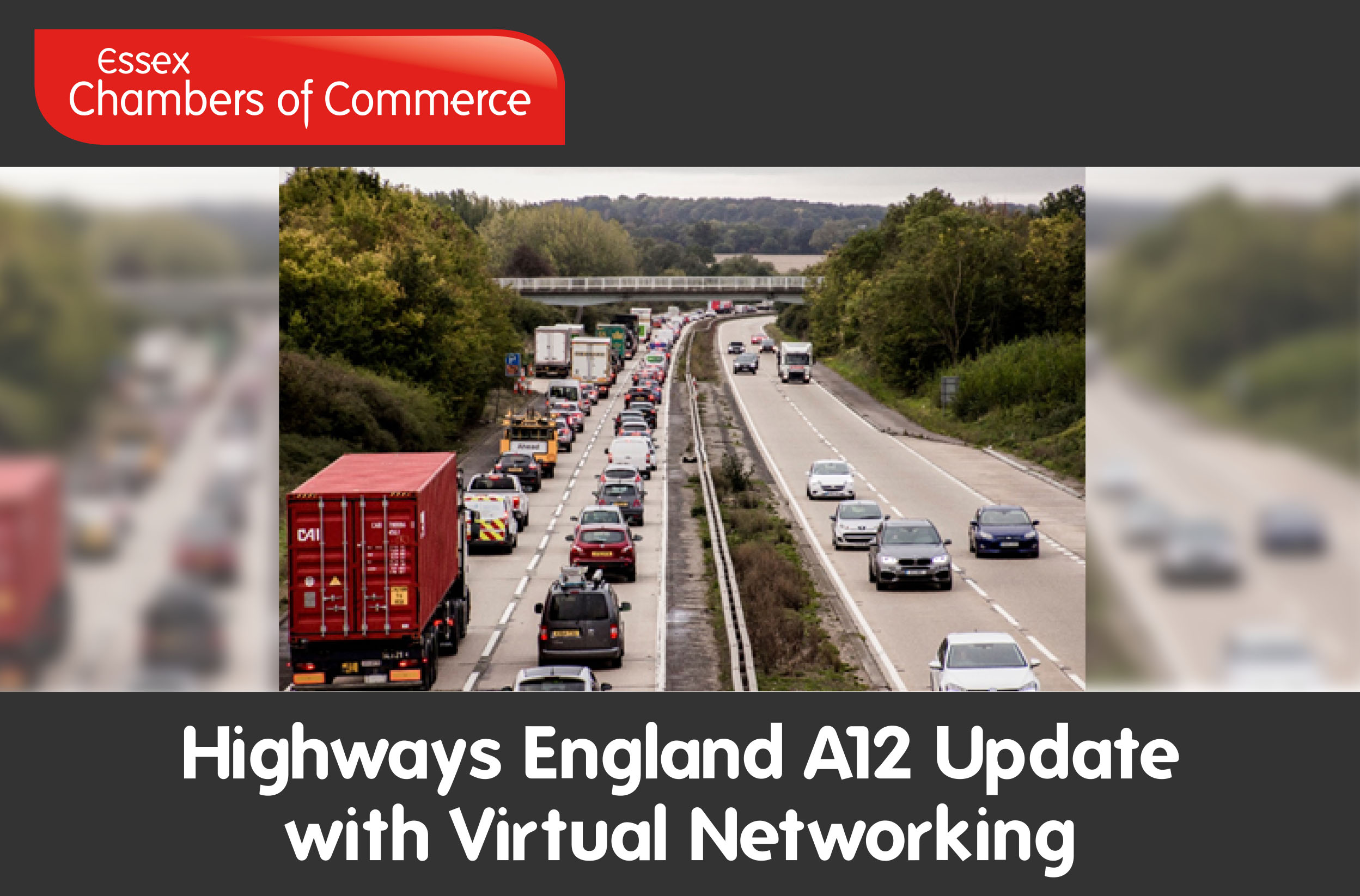 Join us to hear from Shah Hussain Senior Project Manager at Highways England for an update on the A12 Chelmsford to A120 road widening.
Following on from their preferred route announcement (PRA) for junctions 19 to 23 in October 2019, Highways England have announced their preferred route between junctions 23 and 25. The A12 Chelmsford to A120 widening covers a 15-mile section from junction 19 (Chelmsford) to junction 25 (Marks Tey interchange). The preferred route includes widening to three lanes in each direction, two bypasses and several junction improvements.

This is a fantastic opportunity for you to hear all about the proposed improvements as they continue to develop plans and carry our further surveys and investigations. In line with other transformative infrastructure projects, the government will be seeking to ensure that the benefits unlocked by the A12 improvements are felt by local communities and are captured appropriately.
Date:

Thursday

19th November

2020 – 3.00pm to 4.30pm


Cost to attend: Members £10.00 + VAT Non-Members £20.00 + VAT



During this event you will have the opportunity to break off into smaller groups and network with your fellow attendees. This is the perfect opportunity to catch up and make new contacts in a safe, sociable and secure way during this time of social distancing.
Agenda
2.45pm – Sign in to Zoom Meeting
3.00pm – Welcome introduction from Denise Rossiter CEO, Essex Chambers of Commerce
3.05pm – Presentation from Shah Hussain, Highways England Senior Project Manager
3.25pm – Q&A
3.30pm - Networking
4.30pm – Meeting finishes

The event will take place safely and securely via Zoom. Please note that you will receive the details to join the meeting once you have completed the booking form below.


Shah Hussain Senior Project Manager, Major Projects, Highways England -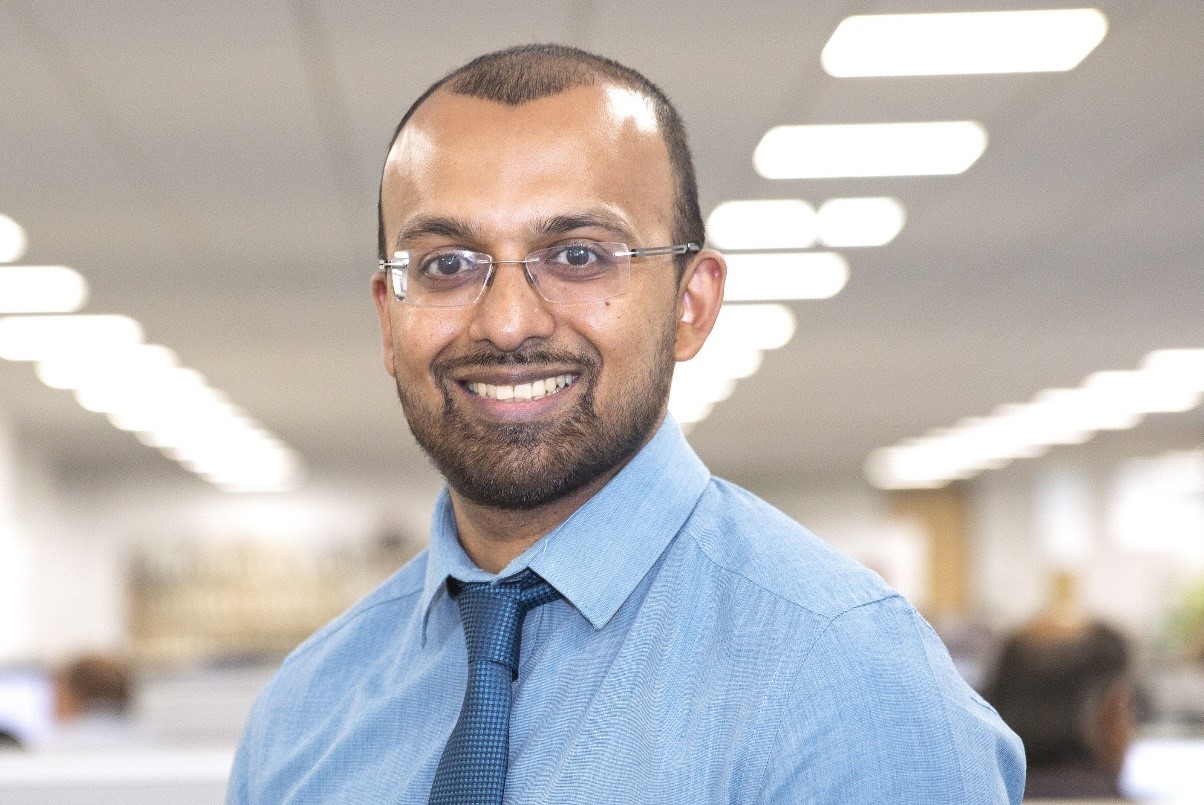 A civil engineer and project manager working on complex infrastructure projects and programmes. Shah has a wealth of experience having worked for consultant, contractor and client organisations. Shah has been in the industry for over 15 years working across various roles and levels of responsibilities.

Shah currently works for Highways England and leads on a complex infrastructure project where he is responsible for providing senior leadership, direction and mentoring to staff, managing supply chain performance, leading on commercial, schedule, contract management and stakeholder engagement.