PLEASE NOTE THIS COURSE IS NOW FULLY BOOKED! THE NEXT COURSE IS ON 3 JULY 2018 AND CAN BE BOOKED USING THE LINK BELOW:

https://www.essexchambers.co.uk/events/export_procedures_and_documentation_training1.htm

Refreshments, Lunch and a comprehensive Export Expert manual of the topics covered will be provided.

The purpose of the course: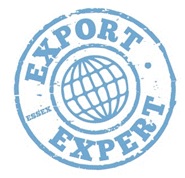 This course provides an in-depth exploration into the procedures and documentation you will need to be aware of if your business is to make a success of Exporting. The spotlight will be shone on the many varied documents required in International Trade, highlighting which ones are important, and why. We'll ensure you feel confident about your Quotations and together we'll follow the trail of the actions for you to take so you can become an Expert Exporter. We'll help you identify which documents to raise, which modes of transport to use, and where to go for advice and assistance. We'll cover why it is important that you retain a clear audit trail, together with specific documentary evidence, in order to meet Export Compliance. We shall make brief reference to the Customs Law implemented May 2016 (the Union Customs Code), and how this affects EU trade and Exports out of the EU.

Benefits for your organisation:
This course will deliver a comprehensive insight into the documents used at every stage of the Export process. By completing the right forms, at the right time, in the right place, you will benefit from smooth customs clearance and ensure success in International Trade.

Who is this course for?
Those involved in the setting up of export contracts, processing export documentation, organising shipment of goods and receiving payment. This course is suitable as a start up for beginners, as well as a refresher course for those more experienced Exporters.

Topics Covered: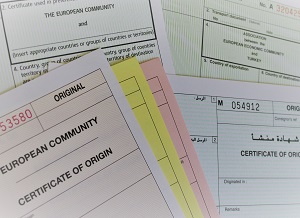 Quotations, Proforma Invoices, Commercial Invoices, CCVO

Certificates of Origin, EC & Arab British, Certification & Legalisation

Preference & Origin Rules, EUR-1, ATR

Pre-Shipment Inspection, Packaging Restrictions

Transport Documents, Airway bills, Bills of Lading, CMR Notes

Export Customs Clearance Entries SAD/C88

Intrastat Despatch, EC Sales List

Brief reference to UCC, and its' effect on Exports out of EU.


By the end of the course, delegates will be able to:
Feel confident they are completing the correct forms, in the correct way, for the correct reason. Ensure they are retaining Accurate Record Keeping for Proof of Removal.
Details of all attendees to any Essex Chambers event are included within the events delegate list. You hereby consent to the use of your data for that purpose in accordance with Data Protection Act 1998.

ESSEX CHAMBERS OF COMMERCE RESERVE THE RIGHT TO REFUSE ADMISSION TO ALL OR PART OF ANY EVENT.
Please note – if you do not receive confirmation 48 hours after booking your place, please contact the International Trade Team on 01702 560100.

All event bookings need to be made and paid online only unless we have agreed alternative arrangements with you in advance of the event. If you have any queries, please contact our Accounts Manager Rachael Hogg on 01206 363721.