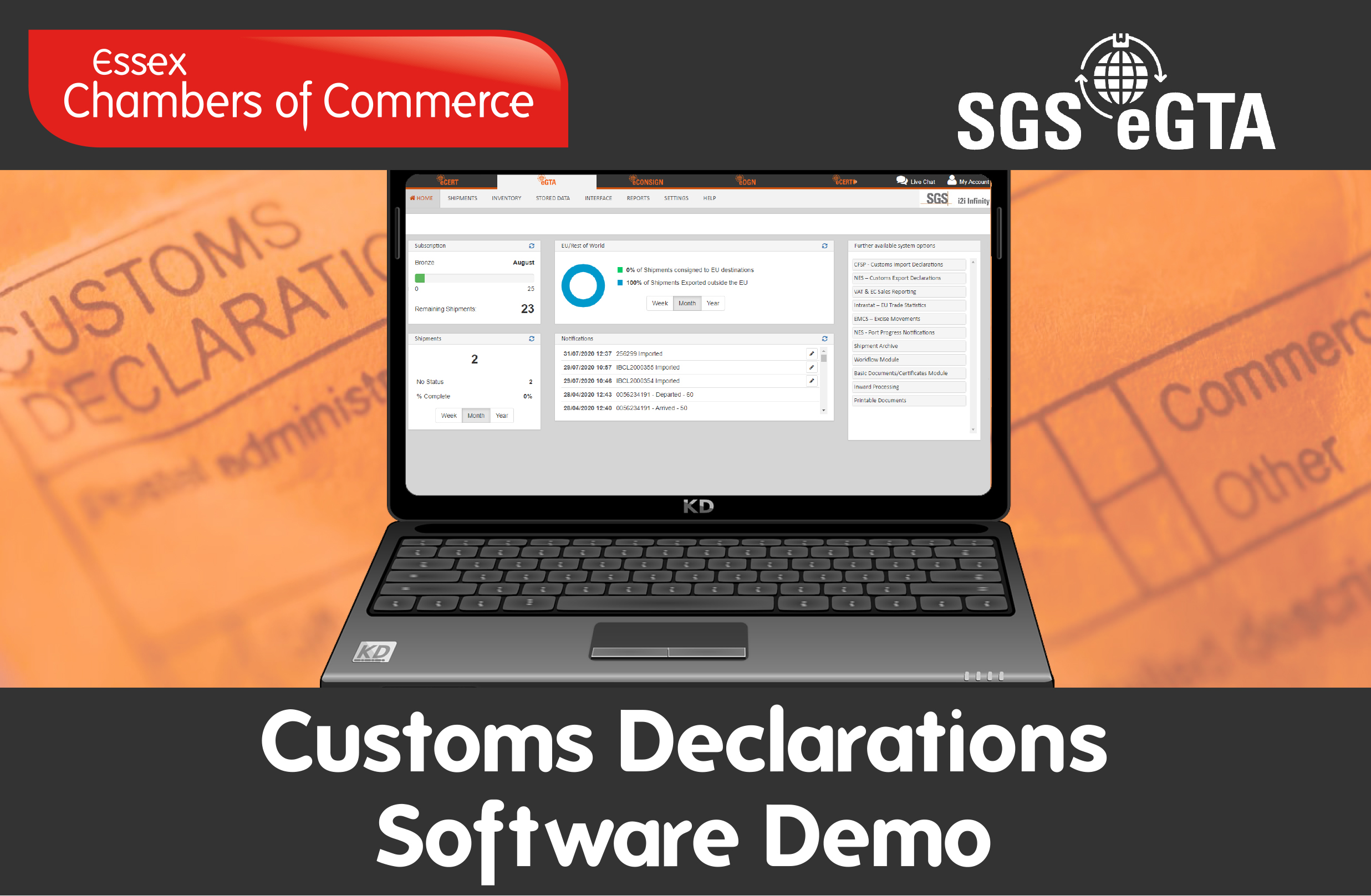 With Customs Declarations required for all EU Exports and Imports in 2021, now is the time to review your internal procedures and look at streamlining and simplifying your processes. This will help you to prepare to ease into the UK Transition.

Submitting Customs Declarations yourself gives you greater control of the process. If you decide to complete these yourself, you will need to look at which official software you need to use to do them!

Our partners SGS United Kingdom will be delivering a demonstration of their browser-based software – eGTA. This software can interface seamlessly with your business systems to generate your commercial trade documents and clear your goods at customs. The status of your goods are shown on-screen within the software real time, including arrivals and departure messages at the port.

This software is a "One Stop Shop" and can generate over 200 international trade documents from the shipment data processed. The software interfaces with SGS/i2i eCert software that our customers use for processing certificates of origin and customs forms with the Chambers.

Though the Customs Grant Scheme the government is providing funding for recruitment, training and IT improvements to assist businesses with their preparations for the UK Transition.

Date: Thursday 1st October 2020 9.45am to 11.30am
Cost to attend: FREE OF CHARGE

If you would like to book onto this free event and find out how this could benefit your business then you can register below.