Events
Bank of England Breakfast Meeting
Orsett Hall, Prince Charles Avenue, Orsett, Essex RM16 3HS
Thursday 18th January 2018
7:30am - 9:00am

Join us for a Breakfast Meeting at Orsett Hall with Bank of England's Member of the Monetary Policy Committee Dr Gertjan Vlieghe on Thursday 18 January 2018 between 7.30am and 9.00am.
We are very fortunate to be welcoming Dr Gertjan Vlieghe to our Breakfast Meeting offering Essex businesses a chance to listen to a short presentation and ask questions on topical issues including Brexit.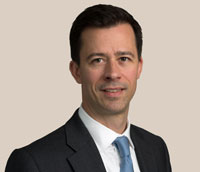 Dr Gertjan Vlieghe joined the Monetary Policy Committee of the Bank of England on 1 September 2015.
Prior to his appointment he had been a partner and senior economist at Brevan Howard Asset Management, researching global macroeconomic trends and their interaction with asset prices. From 2005 to 2007 he was a bond strategist at Deutsche Bank. From 1998 to 2005 he held a number of posts at the Bank of England, including the post of Economic Assistant to Governor Mervyn King.
Dr Vlieghe's published research has largely focused on the importance of money, balance sheets and asset prices in the economy. He holds a doctorate from the London School of Economics.
Details of all attendees to any Essex Chambers event are included within the events delegate list. You hereby consent to the use of your data for that purpose in accordance with Data Protection Act 1998.
Please note – if you do not receive confirmation 48 hours after booking your place, please contact the Events Team on 01206 765277.
ESSEX CHAMBERS OF COMMERCE RESERVE THE RIGHT TO REFUSE ADMISSION TO ALL OR PART OF ANY EVENT.
All event bookings need to be made and paid online only unless we have agreed alternative arrangements with you in advance of the event. If you have any queries, please contact our Accounts Manager Rachael Hogg on 01206 363721.
PLEASE NOTE THAT BOOKINGS FOR THIS EVENT ARE NOW CLOSED
If you would like to attend this event, please complete the online booking form below:


Tweet about your attendance