Events
Authorised Economic Operator (AEO) Workshop
Essex Chambers of Commerce, 34a Star Lane, Great Wakering, Essex. SS3 0FF
Friday 13th July 2018
9:30am - 12:30pm
PLEASE NOTE THE CHANGE OF DATE AND VENUE FOR THIS WORKSHOP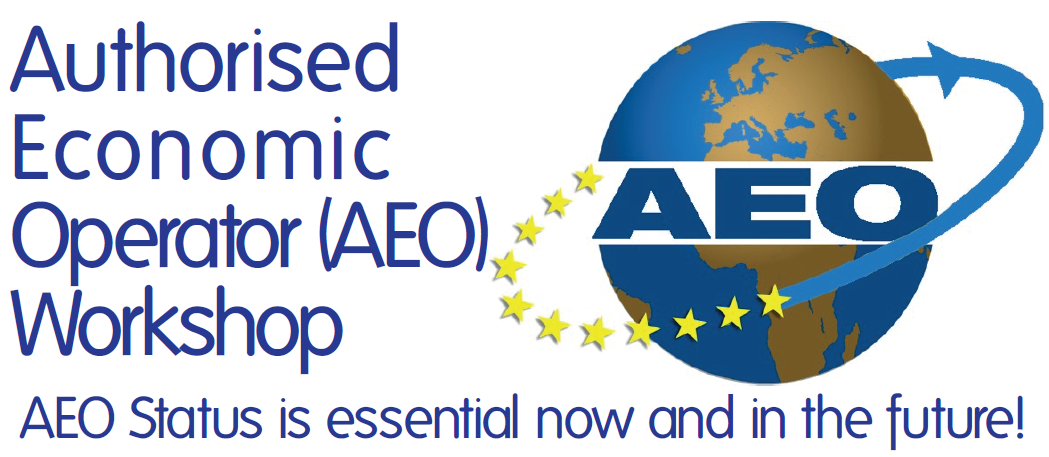 Join us to find out why it is, and will continue to be, important to both importers and exporters, even after BREXIT.

The AEO status is an internationally recognised quality mark indicating that your role in the international supply chain is secure, and that your customs controls and procedures are efficient and compliant. Anyone involved in the international supply chain that carries out customs related activities in the EU, and the UK post BREXIT, should seriously consider applying for AEO status irrespective of the size of their business.
Find out more about the types of AEO authorisation and benefits on our half day awareness workshop.
During the course of the morning the workshop will cover:
The background, current situation and future of the status

Why it is important to importers and exporters post Brexit

Work through the readiness, application process and preparation for the customs visit

Evaluate the importance and how to maintain the status

Discuss and explore the opportunities and benefits of having AEO
PLEASE NOTE THE CHANGE OF DATE AND VENUE FOR THIS WORKSHOP

Date:
Friday 13th July 2018. 9.30am to 12.30pm (Refreshments included)
Venue:
Essex Chambers of Commerce, 34a Star Lane, Great Wakering, Essex. SS3 0FF
Cost to attend: (Excl. VAT) £66.67 Members and £83.33 Non-Members
Attendees will, by the end of the workshop, have sufficient information and knowledge to make a reasonable judgement as to the benefits of AEO to their organisation and what steps to take next in applying for the status.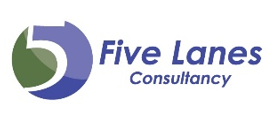 Howard Levene - Biography
I have worked in various capacities in the customs and international trade environment for many years. Having spent a number of years as an HMRC computer audit officer, I moved into industry and enhanced my experience by working with a customs software house, two of the worlds' biggest supply chain and logistics companies, two of the big four consulting firms and most importantly as the Europe Middle East and African Customs Director for a global automotive supplier.

In the past I represented the automotive supplier industry at a number of EC committees and currently chair the BEIS Trade Facilitation Expert Panel and support the Society of Motor Manufacturers in customs matters.
I am business focused seeking to help companies improve their bottom line, be more efficient but maintain and improve compliance and can evidence this through savings achieved in the recent past.
I am now putting my experience to good use as an independent customs and trade adviser to a number of companies in the retail, automotive and other manufacturing and resale environments.
Your Data
Details of attendees to any Essex Chambers events/training are stored by Essex Chambers of Commerce. We process your information under our legitimate interests in supporting Essex businesses. Your information will be used to administer your attendance at the event, process any payments due where applicable and to send you details of similar events and information offered by the Chamber of Commerce. We do not share your data with any third parties and your information is stored in the United Kingdom

You have the right to have your information corrected, restricted in use and to object to our use of your data however please note if you object to use of your data for your attendance at the event we may not be able to accommodate you at our event. You can find details of how long we keep personal data online as well as more information on how we handle your details at www.essexchambers.co.uk/privacy_policy

If you do not wish to receive further promotional communications from the Chambers please email communications@essexchambers.co.uk or unsubscribe below.

ESSEX CHAMBERS OF COMMERCE RESERVE THE RIGHT TO REFUSE ADMISSION TO ALL OR PART OF ANY EVENT.
Please note – if you do not receive confirmation 48 hours after booking your place, please contact the Events Team on 01702 560100.

All event bookings need to be made and paid online only unless we have agreed alternative arrangements with you in advance of the event. If you have any queries, please contact our Accounts Manager Rachael Hogg on 01206 363721.

If you would like to attend this event, please complete the online booking form below:


Tweet about your attendance