Chamber Members - Take up the service today and get a FREE place at one of our networking events ³

Whether you're at the till, on the shop floor or on the move, we make it simple to start accepting card payments.
Choose from a countertop, portable or a mobile card machine to service customers in your preferred way.

If you are new to payments or switching provider, we are here to help your business.
Our UK support centres are open 24 hours a day, 365 days a year and our simplified pricing plans offer choice and flexibility to suit any business.
Safer Payments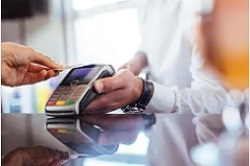 Our SaferPayments programme guides you through how to become compliant with The Payment Card Industry Data Security Standard (PCIDSS)
Business cash advance
Worldpay Business Finance offers flexiable and transparent financing to help take your business to the next level. ²
Business insight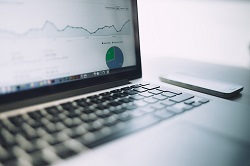 My Business Dashboard helps you understand your business, giving you simple but powerful analytics.

Terms & Conditions:
Worldpay Terms & Condictions apply to all of their services. Worldpay (UK) Limited (Company No. 05593466 / FCA No. 530923) Registered Office: The Wallbrook Building, 25 Walbrook, London EC4N 8AF and authorised by the Financial Conduct Authority under the Payemnt Service Regulations 2017 for the provision of payment services. Worldpay (UK) Limited is authorised and regulated by the Financial Conduct Authority for consumer credit activities.
² Eligibility criteria and terms and conditions apply. Worldpay Business finance is not an FCA regulated product and is provided by Liberis Limited. Worldpay will recieve a commission. Liberis Limited is registered in England (Company No. 5624231) with its registered office at Third Floor, Glen House, Glenthorne Road, London W6 0NG. Liberis Limited is not part of the Worldpay group of companies.

³ This offer applies only to fully paid up Members of the Essex Chambers of Commerce. This offer includes any of our standard networking events up to the value of £20. The networking place will only be allocated once Worldpay confirm the contract is fully signed.

This document and its content are proprietary to Worldpay & Essex Chambers of Commerce and may not be reproduced, published or resold. The information is provided on an 'AS IS' basis for information purposes only and Worldpay & Essex Chambers of Commerce makes no warranties of any kind including in relation to the content or sustainability.